Hi, I am YM from Japan!
I am a mother of one-year old boy, and used to love fashion!
But after I have a child, I often buy some clothes for my son more than my own.
The fast fashion clothes are not expensive and fashionable!!
Where do you buy your children's clothes?
I often buy them from fast fashion brands! It gets dirty quickly when kids play outside, so I change his clothes many times a day! And the children grow out of their clothes so quickly.
The fast fashion clothes are not expensive and fashionable!! THAT is good for me!
Imported clothes
Recently, some people are importing clothes, which is hard to get in Japan, privately from overseas.
Although it takes time and some costs (tariffs, delivery fee and etc,), there are many lovely clothes that we can hardly find in Japan, so many of my friends also buy clothes from overseas sites.
I think pale and earth tone color clothes are popular and it seems there are many these color clothes in overseas more than in Japan.
I have never imported clothes yet, but I would like to do it in the future.
And handmade as well.
I bought a sewing machine when my son was born, and sometimes make clothes for my son.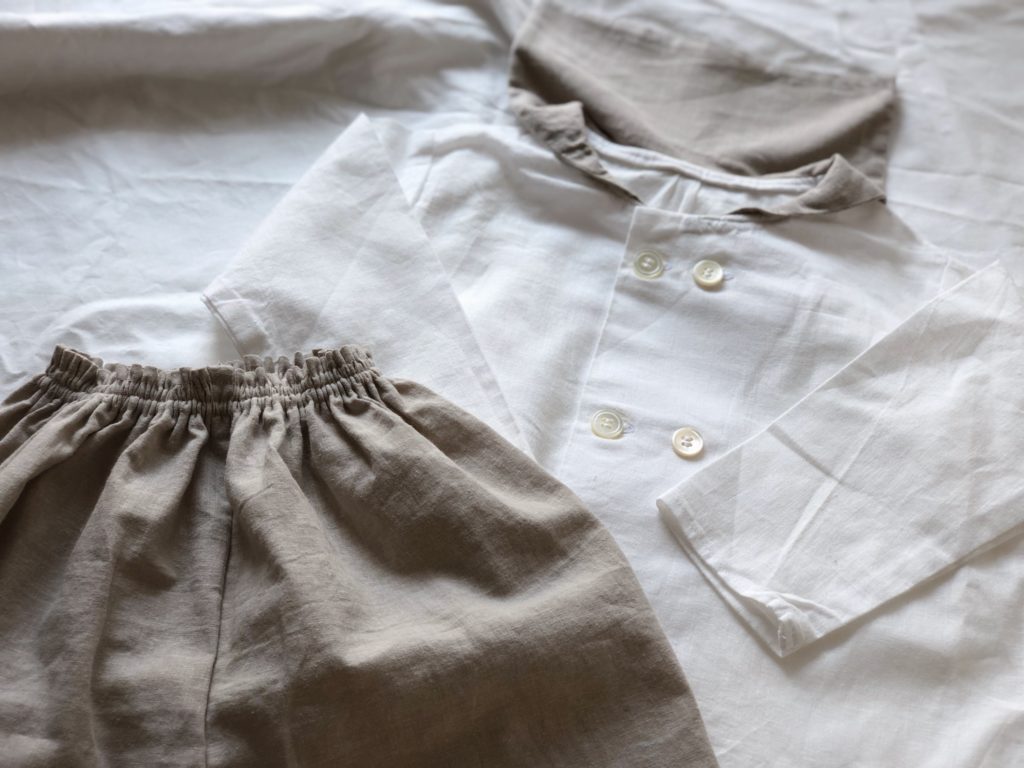 This is the sailor collar shirt that I made for my son's first birthday!
It may seem difficult, but it can be surprisingly easily to made while looking at a sewing book.
The good thing about handmade is that we can choose colors and designs we like 🙂
Recently, we can hardly go out, but the clothes that I like lift me up 🙂




If you are interested in our jobs, please check this☆彡
◎  https://mama-sun.com/  ◎

The registration form is here.
♪ttps://mama-sun.com/jp/relocation/♪
You can get the E-mail newsletter!
https://mama-sun.com/jp/melma/

Please click here to support us, too!
☆ 海外生活ブログ ☆