E-commerce
Website Operations
Services
E-commerce Website Operations
You can count on Mamasan&Company for the web operations of E-Commerce. As well as speedy product replacement,
contents update, web advertisement operations and handling of the effect verification and upgrading,
we offer information to end users who purchase your products by the use of e-mail magazines and/or SNS update.
Customer Service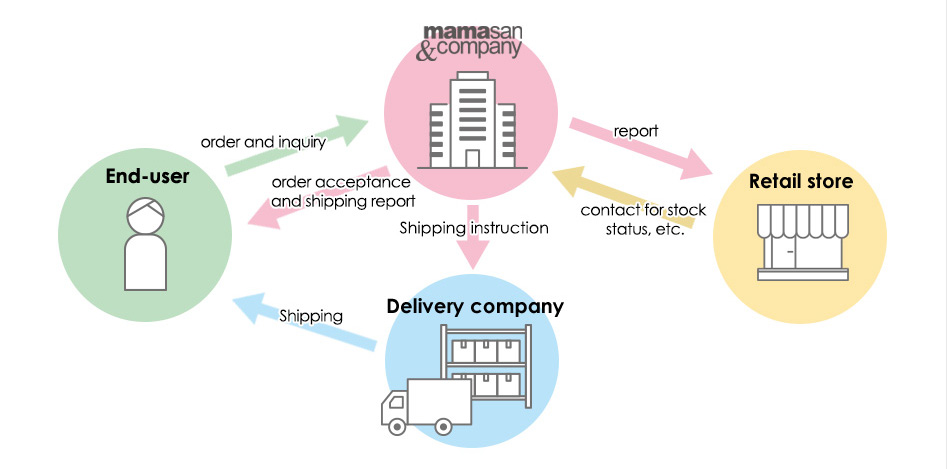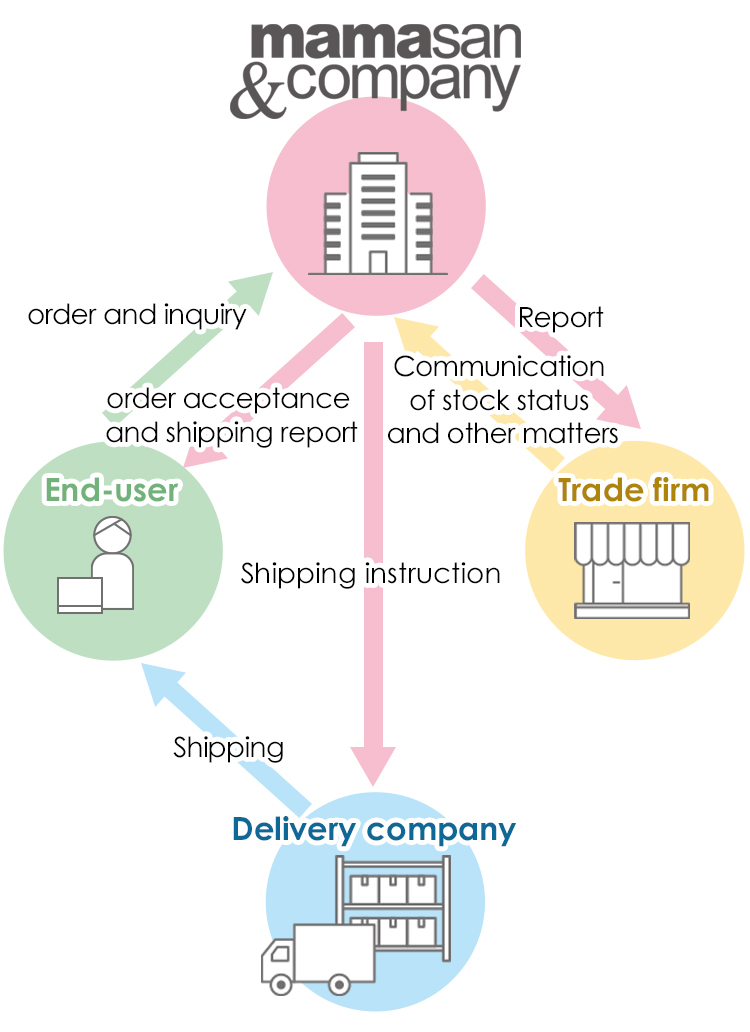 Mamasan&Company
E-commerce Website Operations

You can also hand off the update work to us!
E Commerce
Front End Service
E commerce
shopping site
Site design
Function customization
· Site operation
· Image creation
· Cording
Product page management
· Writing
· Product image shooting
E-mail magazine


E Commerce
Back end Service
ordering and order
receiving
management
Inventory management
· Product master registration
· Inspection and shipping
Sales management
· Demand forecast
· Product cost management
Customer service
· Call operation center
· Chatbot



E Commerce
Front End Service
Access analysis
· Data processing
· Analysis
· Proposal and planning
E Commerce
Back end Service
Accouting
· Preparation of Accounting Books
· Fund management



E Commerce
Front End Service
Web promotion
Web marketing
· Sales promotion
· Promotion planning
Attracting customers
· Blog update
· SNS operation
SEO measures
Advertisement
By outsourcing EC site operations, you can focus on improving services, product development and marketing!
Price Examples
We can handle small scale to large scale!
Please feel free to contact us!
*Prices may vary depending on the site scale, content or services we provide.