Bonjour from France.
It has been almost 3 months since I began working at Mamasan&Company.
The good news is that I got the "new face award" offered to the people who began their job in August. I was very surprised and flattered to have received this award.
There are several reasons why I chose to work at Mamasan&Company.
My youngest kid entered a nursery school, so I can have more free time. I wanted to re-start working and be connected to the outside world.
But my kids are small and I myself still wanted to enjoy spending the time to drop and pick them up at the school or at their activities etc together.
Then Mamasan&Company was the solution I found. How happy I was to have learned that I can work for Japanese company from such a far distance!
Normally, I begin sitting at my desk around 10 after bringing the kids to school, doing some shopping at the bakery and the local food market or doing the household chores.
Time flies being in front of PC!
And taking a lunch break, I work till around 3PM before I go to pick the kids up from school.
There are some tasks that the time to deal with is determined like "Once you declare to do it, you need to complete this job between 5PM and 8PM in Japan time". If we respect this rule, how we use our time is up to us. So it allows me to adjust the schedule to accompany the field trips of the kids or go to have lunch with my friends occasionally.
When I feel that I could not work enough in the day, I open the PC at night after the kids go to bed so that I can catch it up some. There are almost always somebody who is working at the same time somewhere in the world.
It is encouraging and they give detailed advice when the newcomer like me come across the problem. I also would like to be a reliable senior as them one day!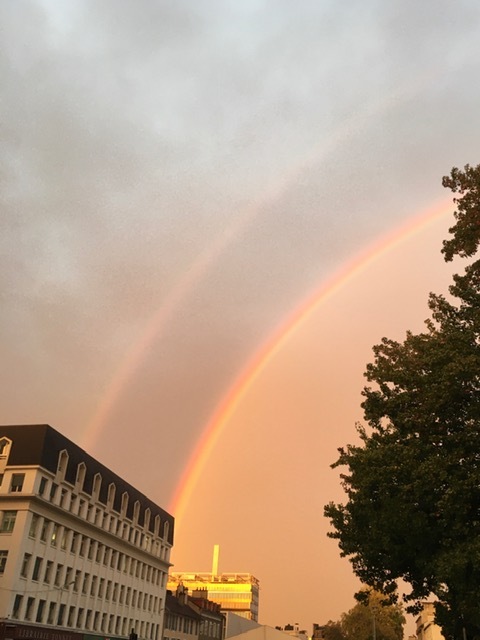 If you are interested in our jobs, please check this☆彡
◎  https://mama-sun.com/  ◎

The registration form is here.
♪ttps://mama-sun.com/jp/relocation/♪
You can get the E-mail newsletter!
https://mama-sun.com/jp/melma/

Please click here to support us, too!
☆ 海外生活ブログ ☆