Hi everyone♪ This is Chi from St.Louis!
The end of October brought winter weather with it!
It is getting very cold on most days and it even snowed last Thursday.
I've actually never lived anywhere that had a lot of snow so this will be my first winter where I have to worry about snow and ice.
I have been shopping this last month to buy all of the winter necessities.
So far I have bought a new coat, gloves, cap and boots.
I hope they're enough to keep me from freezing on the really cold days!
Before it got too cold, my husband and I went to the Cathedral Basilica of Saint Louis.
It was absolutely breathtaking!
I wonder how people from 105 years ago could have that much skill!!
 It has definitely become one of my favorite attractions here.
A wedding was going on while we were visiting.
It was a very big ceremony with about 300 people attending.
There was a wonderful choir singing during the ceremony and a lot of tourists including us stayed until the end.
It was a beautiful wedding! ?
So if anyone plans to ever visit St. Louis this cathedral would definitely be on my list of recommendations to see!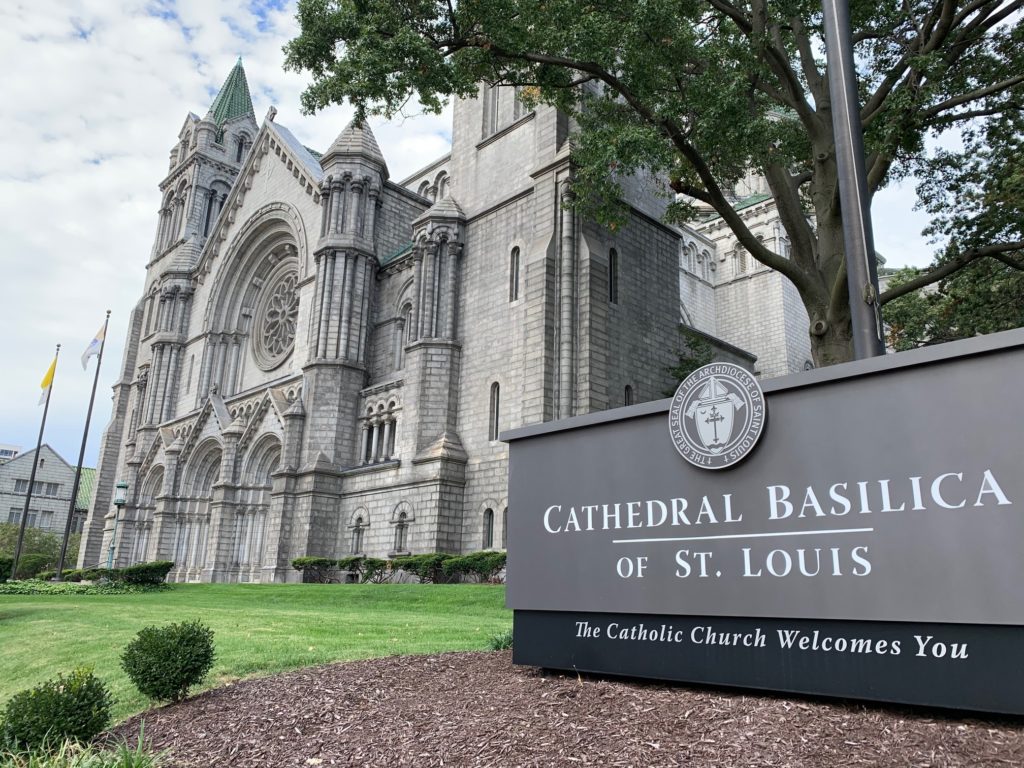 If you are interested in our jobs, please check this☆彡
◎  https://mama-sun.com/  ◎

The registration form is here.
♪ttps://mama-sun.com/jp/relocation/♪
You can get the E-mail newsletter!
https://mama-sun.com/jp/melma/

Please click here to support us, too!
☆ 海外生活ブログ ☆