Hello from Montreal, Canada!
Recently, the temperature has been dropping quickly and sometimes we need to wear a sweater in the evening. Summer vacation is finally over and the new school term has begun.
Shopping madness!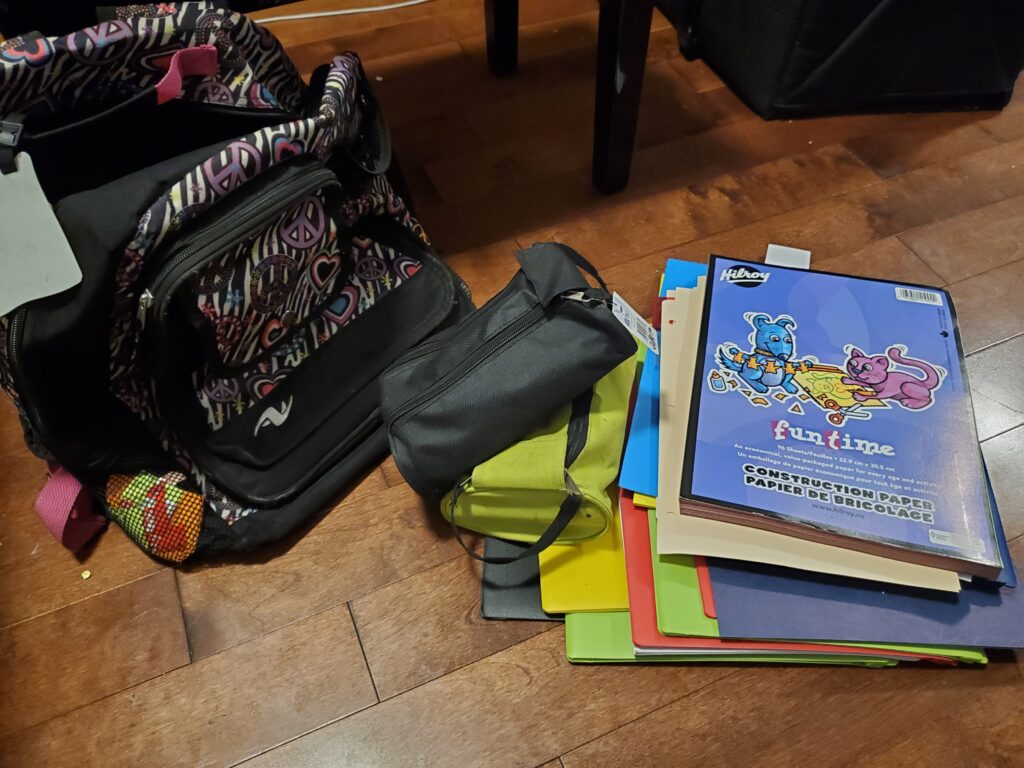 Here in Montreal, we have to prepare a new batch of school supplies every year. This is very different from Japan! When I was a child, we didn't really need to buy brand-new school supplies every year. We just continued to use the ones we had until they became too small or no longer usable.
Yes, of course, our children lose some of their items throughout the year, but now we have tons of pencils, color pencils, markers and crayons at home… How do other families handle all this stuff?!
Often, when we would go to the store to buy supplies at the end of summer, we would see a lot of families having trouble finding specific items. Some types of notebooks were so difficult to find that we needed to hop from store to store to find them.
This year, we were finally able to order everything online!
My morning routine is back!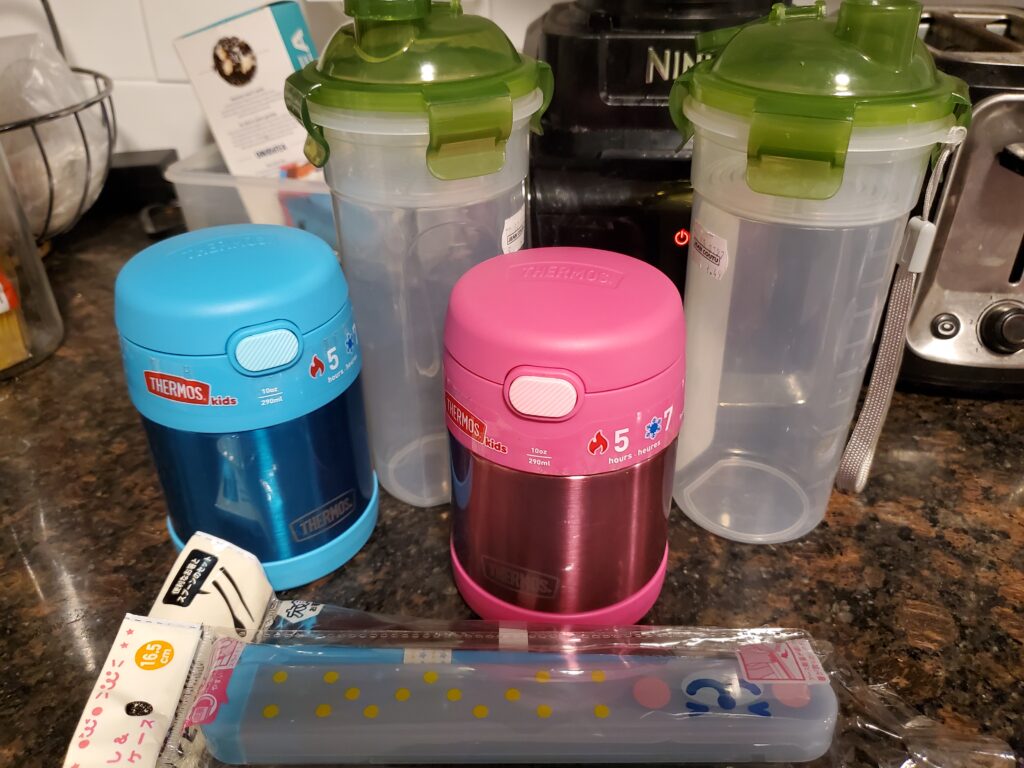 I have to get back on my morning routine… which includes making lunch….
I am not a good cook and it is not fun for me to make them every day. So I really respect all the Japanese moms who make beautiful lunches (called "Kyara-ben") for their children!
I wish my kids' school offered a hot lunch plan. In Japan, we had hot lunches for a really reasonable price (if I remember correctly, it was about $50-60/month or something.)
Kids served lunch to each other or to themselves. I think that is a great system!
However, since this is not the case, I will do my best!
I try to make a kind of " Japanese bento style". My children love my "Ginger pork (Syoga-yaki)". So I will make that often again!
I don't really like making sandwiches. I know it is easier than the Japanese style, but I want my children to have a healthy lunch. Even their snacks are usually vegetables instead of cookies or sweets.
Anyways, the children are really happy to be back at school and enjoy their school life. And, as a mother, I am free from my mother's duties while they are in school!
WOOHOO!



  ≪Please check our workers blog!≫
  Please click here to support us, too!
  ☆ 海外生活ブログ ☆