his is "QQ"of Mamasan&Company.
It's been a long time since I wrote a blog last time!
Our president has made a presentation at the event "Group Training for Micro-Task " held in Kazuno-City, Akita Prefecture and Sannohe-Town, Aomori Prefecture.
This training course is operated by CO-works Co., Ltd., located in Sendai-City, Miyagi Prefecture. CO-works Co., Ltd. is active in revitalizing Tohoku region and is holding various courses in collaboration with local governments in each region. As we had obtained some connection with them, we were invited to the event this time.
■CO-works Co., Ltd.
https://co-works.co.jp/
With the recent trend of telework promotion and management innovation, remote work itself has been booming. Many of our workers are home-based mothers (Mamasan), so this is a great opportunity to show our actual experiences, "There is so much work that can be done in rural area! ". I was really looking forward to it.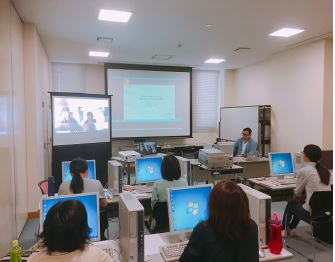 The training consists of two sessions. The first is a talk about our organizational structure and work environment. and Then, the participants logged in to thin client environment and challenged the actual work!!
In the second session, while reviewing the knowledge obtained in the last session, the participants challenged new work! ! Our representative, Mr. Tanaka gave a lecture of "flowchart mini-course." In the end, we introduced our new members, who had participated in the event held in another city in June, joined us from August.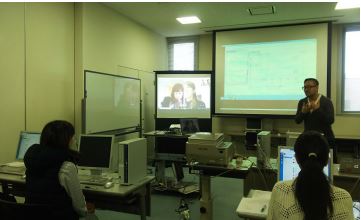 Another Mamasan and I also participated in the event through Skype ☆彡
Participants were generally eager to listen to our explanations, and some of them wrote in the questionnaire after the course, "I will apply for the enrollment as soon as I get home!" I was very happy to find it.
I hope to continue participating in such events by all means in the future! Also, we will organize events, so if you are interested, please participate in them!
In Mamasan&Company Co., Ltd., we work as a team.
The follow-up system by senior moms is also in place.
If you have a motivation, you will be promoted!!
It's a very enjoyable company.
It would be nice if you could experience team work with us that is not found in other work from home (^ ^)