Potential consumers judge the quality of products based on their photos on E-commerce sites. Therefore, enhancing and editing product photos are necessary to make products look more attractive.
However, editing photos can be time-consuming, so it is not uncommon that large volumes of photo processing are delayed. One of the options to overcome photo editing matters for E-commerce site management is using outsourcing services.
We will introduce the importance of product images in E-commerce sites, methods of outsourcing photo processing, and advantages and disadvantages of outsourcing.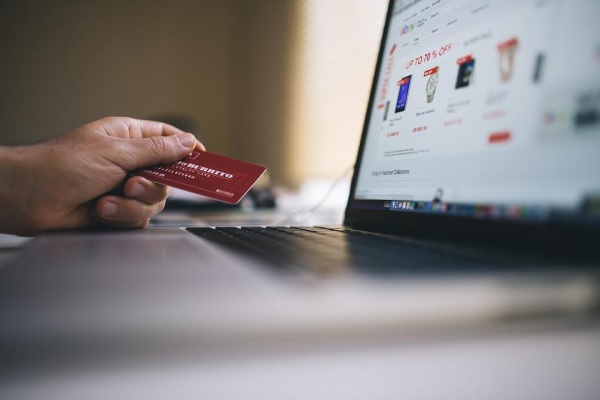 Importance of product image editing
Since potential consumers cannot physically touch products when using E-commerce sites, product photos are the primary information of deciding to make purchases, and such photos also directly lead to the sales. Let's take a closer look at why product images are directly related to sales and the background behind it.
Effectiveness of photographic information
Information can convey information better, and more information can be obtained intuitively without taking much time.
Specific details that need to be explained precisely should be text-based. However, the colors, designs, and shapes of the products are easier to be understood by photos than text descriptions.
Help visualization by showing product photos that are in use
Many E-commerce sites sell unique products, such as useful goods, products that are excellent in design, and handmade products. Besides, they need to provide precise descriptions of items without in store experience.
When explaining such products, it makes possible for potential customers to visualize how the product will be used in real life by posting a picture of the scene that products are in use rather than using long explanatory sentences.
Importance of images is supported by the data
According to a survey regarding smartphone use conducted by Rakuten Insight in 2014, despite the fact that the smartphone is a current indispensable tool, 53.8% of people have never used E-commerce site with it because "It is hard to see product images". This reason was also the number one factor for why customers chose not to use E-commerce sites.
The survey itself points out the smartphone screen size as a known limitation, but it objectively indicates that product images are a key element on online purchases.
https://insight.rakuten.co.jp/report/20140627/
Outsourcing product photo editing is a good option
It might be a heavy burden for E-commerce site management to prepare all the product images and perform appropriate photo cropping and editing on their own. However, outsourcing them could reduce the burden.
The next will explain the background of outsourcing demands on image processing and specific outsourcing methods.
Growing demand to outsource photo editing for E-commerce sites
In addition to simple product images, a variety of photos are becoming necessary, such as scenes of products in use, close-up photos, and color variations of the products. In fact, these images could boost sales of the E-commerce site.
However, preparing and processing the images that meet consumers' needs from the scratch could be a heavy burden on E-commerce site management. In this situation, product photo editing business and service were born, and these services have been expanding in accordance with the high demand.
Method of outsourcing photo editing processing
Two examples of how to outsource photo editing are direct order to designers, placing an order with subcontractors and BPO companies.
In the case of direct order to designers, negotiations can be opened individually or can be requested through crowd sourcing after reviewing designers' sample works. Service fee might vary, but having individual discussions commonly becomes necessary.
When using subcontractors and BPO companies, on the other hand, you can decide the company by comparing and reviewing each company's characteristics and their works. The fee structure is often fixed depending on the content and volume.
Details of what you can oursource
Let's take a closer look at what kind of image editing you can actually request if you decide to use outsourcing service for E-commerce sites.
Photo cropping and background changing
Photo editing service providers' performance include: cropping product images (trimming), placing products in the center (centering), changing the background color to white, and compounding another background image to the original. These edits make products clearer and can deliver accurate information that what you want to appeal properly to customers.
Create color variations
It is possible to reproduce images of different colors and materials of the product from one product image. Not only reducing the cost and time required to take multiple photos, but also it makes product images comparable because color variants can be created with pictures at the same angle.
Tone correction and unnecessary objects removal
The product image can be low quality when photographed images are dark, in poor color, or have the shadow of the photographer. However, it is possible to improve the quality by tone correction and removing unnecessary shadows and objects by professional work.
Advantages of outsourcing
Let's take a look at the advantages in outsourcing image processing for E-commerce site.
Professional techniques
Professional designers are well aware of what kind of images can get attention on E-commerce site, and how to increase the customer's desire to buy. They will complete the deliverable with techniques based on specialized knowledge and experience.
Additionally, edited photos are created with designing software; ensuring that finished images meet the professional standard. Considering the quality of image directly links to the sales, having an image created by highly skilled professionals could promote the sales.
Saving your essential time
The first priority for an E-commerce site owner is site management. However, if you are spending too much time processing product photos, you cannot provide satisfactory service to the customer even if traffic to the website is increased.
If you outsource product photo preparation, large volume of image processing will be taken care of by professionals so that you can focus on your primary business, E-commerce site management.
Reducing labor cost
Hiring highly skilled professional designers could be very costly. However, outsourcing allows people who have professional photo processing skills to participate in business operations. In this way, you can take advantage of credible designing skills as an internal resource while reducing labor costs.
Disadvantage of outsourcing
When considering outsourcing service, you also need to keep in mind not only the advantages but also the disadvantages. Let's take a closer look.
Outsourcing budget and cost
Outsourcing service always requires an outsourcing budget. Compared to in-house process, even small revisions can be relatively expensive and time-consuming. If you cannot justify the cost-effectiveness including temporal costs caused when instructing providers, you will need to react promptly to avoid losses from your budget. You might also need to consider changing subcontractors in this situation.
Cooperating with subcontractors and the management sourcing budget and cost
If communication and cooperation are not well established with subcontractors, it will be difficult to coordinate product images. Also, there is a risk that brand control might be hindered due to a lack of mutual understanding. Since you are requesting photo editing that directly impacts sales, their edited product images should meet a certain level of quality and not damage the E-commerce site's brand image. Therefore, cooperation and sharing the E-commerce site image with subcontractors become necessary even if you have never met them in person.
Risk of troubles with subcontractors
If you made a poor decision on selecting a subcontractor at the beginning, it could lead to trouble. For example, there are cases such as "the processed photo is not delivered by the due date even though the service fee was paid in advance," or "I thought that revision service is included, but it was not."
Such problems are common in outsourcing. Therefore, it is important to take measures to prevent future problems from occurring by setting up rules and carefully reviewing the agreements before placing an order.
Summary
Due to the nature of E-commerce site, it is certain that product photos will have a significant impact on the user's purchase decisions. Therefore, it is required to edit product photo meticulously and process photo cropping appropriately before publishing the images.
If in-house product photo editing is difficult, one of the business models is to outsource product photo processing that matches the images of the E-commerce site. That way, you can make further efforts to improve its site management.
We recommend that you compare and evaluate various subcontractors based on the advantages and disadvantages of outsourcing services.