Hi this is HN !!
What do you think is important for working from home?
After 1 year of working for Mamasan&Company, I came to think that one of the most important factors of remote work is time management.
So today I share my daily schedule….;)
★゜・。。・゜゜・。。・゜☆゜・。。・゜゜・。。・★
<6:00am: Wake up!!>
(I try to wake up early because they say it's good for beauty, haha)
Eat breakfast
Prepare baby food for my 10-months-old baby, and breakfast/lunchbox for my husband.
<7:00am: Work!!>
Check emails and messages and finish off some urgent matters.
(if my son wakes up…no more work x(
<8:30am: Wake my husband up!!>
and my son usually wakes up too.
<9:00am: Have a nice day!! My husband leaves for work.>
I feed my son.
I set the laundry machine and clean the house.
<10:30am: Take my son to play outside.>
<12:00pm: Come back home and lunch time!!>
<01:00pm: Work!! while my son plays at home>
Do some shifts and tasks for my projects.
(My son takes a nap for 1hr – 3hrs… it depends on the day)
<04:30pm: Prepare for dinner, baby food, wash dishes…. etc.>
<06:00pm Dinner, bathtime….>
If there is some extra time, I get some unfinished work done.
<9 to 10pm Sleep…zzzzz>
★゜・。。・゜゜・。。・゜☆゜・。。・゜゜・。。・★
See… there are tons of things to do…..working, taking care of my child, doing some chores, and even organizing family activities some times…..
But at the same time, it is so easy to ignore what I should do and keep sitting in front of PC….
and I regret after seeing the piles of dirty dishes left and nothing to eat in the fridge…..lol
If you want to be successful at remote work, I really recommend you to keep time management XD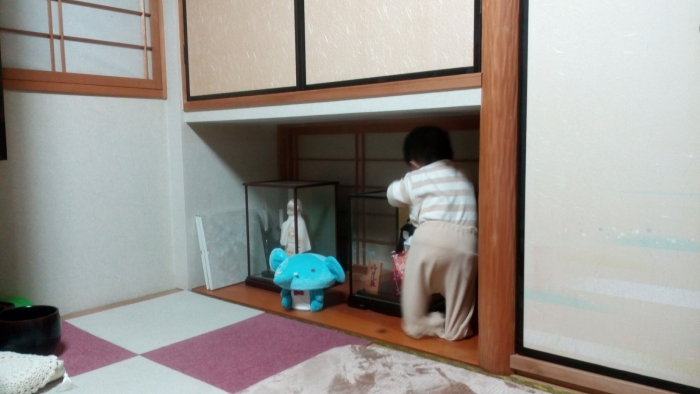 The picture of my son being naughty…lol
I had a great time to work at Mamasan&Company♪
Thank you very much for reading.
If you are interested in our jobs, please check this☆彡
◎ https://mama-sun.com/  ◎
The registration form is here.
♪ttps://mama-sun.com/jp/relocation/♪
Please click here to support us, too!
☆子育てブログ☆にほんブログ村☆