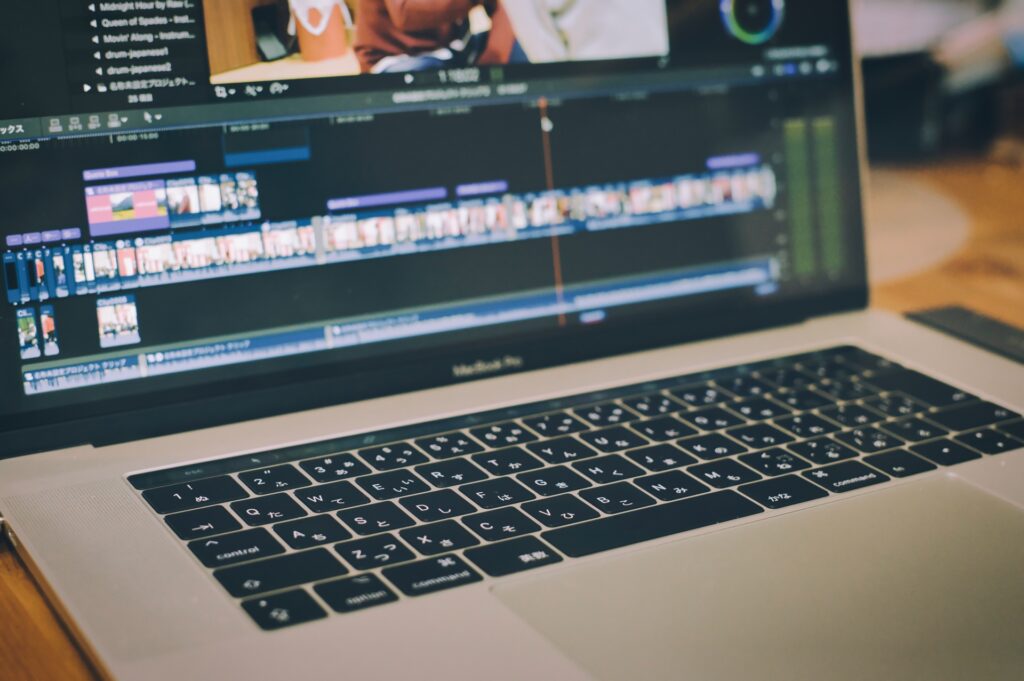 Currently we are experiencing a major shift to internet based business processes. Videos have become the most popular type of content on almost all online platforms and many businesses are looking for the best video makers to promote their services, products or overall brand. Crowd-sourcing sites and the creator's frequent posts to social media are available to find the video maker/editor for your business. Once you find the creator, almost all processes are implemented online e.g., ordering and communicating with the creator.
Outsourcing video making to the individual content creators has a lot of advantages such as; reducing costs and customized service. However, not all content creators have the same skill level, so they must be chosen wisely.
Advantages of choosing an individual content creator
Meeting the clients request
The production company generally employees a number of staff and is required to follow in-house rules and standardized procedures. On the other hand, the individual creators could easily meet the client's request that the production companies cannot. You can expect the creator to meet any particular requirements and demands once you make a reliable business relationship with the creator. If you find a great content creator, you could outsource the project to the creator in the same way of asking your own outsourced staff members.
Lower costs
Most projects cost less when contracting with an individual content creator, instead of a production company. The freelance creators can save any operational expenditures of sales, accounting and office management so they only charge personnel expenses. The production company, on the other hand, split the job into different tasks among multiple employees, therefore they cost more labor costs than the individual content creator.
How to choose the best individual content creator for your business
Get quotes from multiple individual content creators
The biggest drawback when using an individual content creator is the variability in its product quality. The product quality depends on the individual content creator's skill and reliability. It is important to get multiple quotes from different individual content creators, ensuring their reliability and cost with the reference from the last job. If you need a freelance content creator urgently, contract with two or more individual content creators. Each content creator has their own skill and technique, therefore prepare well to find an individual content creator who can meet your needs.
Choosing a compatible individual content creator
You will find a lot of benefits from contracting with freelance video maker, such as cost and time effectiveness, direct communication without sales representative and dealing with particular needs. However, not all skilled video makers have time management skill. Paying attention to details and managing the project properly relies heavily on the maker's reliability. Therefore, not only the cost and communication effectiveness, you need to find the right video maker that shares your values, delivers quality product and practices good personal and business ethics.
Key to prepare the request Prepare well before contracting
Determine the type of content you need
It is important to clarify the purpose for video making because the direction and strategy will vary depending on its purpose. Business videos are highly effective in helping you with your business and service recognition, branding, and engaging customers for purchasing your products. Additionally, it is necessary to clarify the target audience of the video and decide where to post and the optimal video length.
Set preferred deadline
If you need to advertise a product or service for a particular season or event, it is important to manage the schedule appropriately. Additional editing and video adjustments might be needed, so add in extra time to make final corrections based on the clients feedback. Make sure to inform the individual content creator about the due date and intended use so you both are on the same page.
Determine the budget
Once you define video goals and decide where to post, compare the quotes from multiple content creators. It is important to carefully see the quote meeting what you are willing to pay or able to spend. Also keep in mind that you often get what you pay for; pay little and the creator may deliver poor quality work. So, remember to determine your best choice with highly skilled and experienced by seeing the creator's actual work.
Whether or not the content creator can correspond flexibly
If your budget is too tight, it could be difficult to outsource all of the tasks. In that case, it is necessary to ask for the alternatives or suggestions to reduce the rates. Make sure the individual content creator can work on partial editing, image creation or just subtitles. On the contrary, if you are ready to pay a bit of a premium for high volume task, make sure that the person you hire has the skill and experience to complete it.
How to find the right content creator for your business
Freelancing platforms
Crowd-sourcing sites play a key role to connect a company and a freelance content creator. If you are looking for the freelance content creator for the first time, crowd-sourcing sites are the places you need to be. The sites enable you to access to the creator's work and review in the highly secured platforms.
Social platforms
Lately, many individual content creators release their own portfolios in their social platforms. You can easily explore their profiles and review their previous works to select the right creator for your business. A good part is, you can access and find the freelance creator with free of charge. However, keep in mind that you may need to put some extra thought into how to manage freelancers properly. Your company will handle the difficulties you may have with the creator. So, once you hire the individual content creator, be prepared to sign the outsourcing contract.
Our video creating services
Mamasan&Company offers a wide range of services such as web site production, writing, back-office duties and marketing.
Here are benefits of outsourcing video creation to Mamasan&Company:
Skilled Moms from all over the world
Mamasan&Company provides jobs for skilled people who work remotely while looking after children at home. Currently, many skilled staff members work on back-office duties such as accounting, HR, designing & coding web site, system development & operation, and creating videos. For video making, we have our own skill assessing process that allows us to develop high-quality videos. Also, we work as a team to improve our skills and deliver the best products for our clients.
Supporting communications with the creator
Our designing director manages the project process, hearing your needs, communicating with the creator, scheduling, and assuring the product quality. You will be stress-free from any inconveniences your directly-hired freelancer may cause, such as infrequent communication and chasing up the project progress by yourself.
In conclusion
There are hundred of freelance content creators you will see, from beginners to well known professionals, and their skills and rates vary. Although crowd-sourcing sites and social media enable us to connect with many individual content creators, it is not easy to find the best creator that your company will have a long-term relationship with.
As we outlined, there are many advantages to outsourcing projects to an individual content creator. When you look for the freelance content creator, remember to consider not only rates but reviews and past works.
If you have concerns or feel overwhelmed with communicating and managing the schedule with an individual content creator, we recommend to outsource the project to the production company.