Hi! It's Hanko from Australia.
I can see a lot of cherry blossom photos from all over the world in the staff blog here!!!
Except…Australia???
No, we don't have it now, maybe around September in Victoria.
The season is opposite to Japan, so it is Autumn now.
It's time for sweet potatoes, pumpkin, apples, pears, …and my favorite is…CHESTNUTS!!!
We are so lucky to have them here.
I can buy them at supermarkets!!
Very handy, isn't it!?
They are about $12 per kg. (¥960 per 1kg)
I know it's hard to peel the skin… It takes forever…
But I don't care! I can do whatever I can if I can eat those yummy chestnuts!!
I grill them, I boil them, and I cook them with rice.
Yuuummm!!!
My kids love them too. I can enjoy this taste of Autumn a little bit more.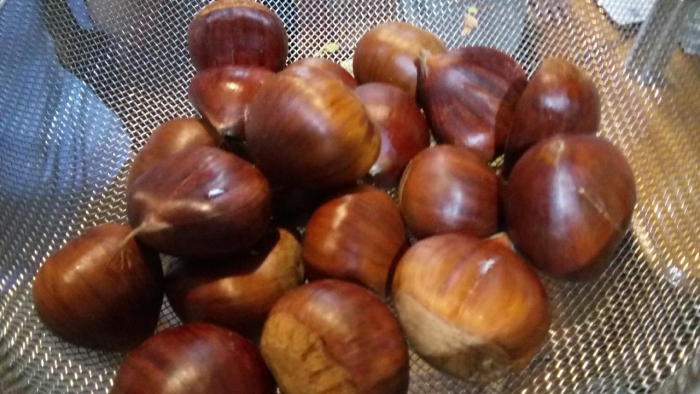 Thank you very much for reading.
If you are interested in our jobs, please check this☆彡
◎ https://mama-sun.com/  ◎
The registration form is here.
♪ttps://mama-sun.com/jp/relocation/♪
Please click here to support us, too!
☆子育てブログ☆にほんブログ村☆