Guten Tag! I lived in Germany until 2019, now I live in Japan.
This time, I would like to talk about spring, which is one of the four unique seasons of Japan, in comparison with Europe.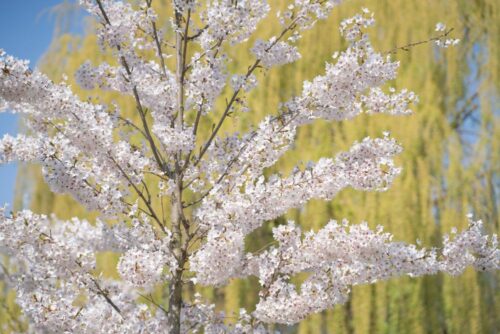 Sakura representing spring in Japan
Spring in Japan is very beautiful with cherry blossom trees. Cherry blossoms come out between late March and April. We enjoy the Ohanami festival during springtime while having a meal with friends or family under the cherry blossom tree.
Many people are enjoying the cherry blossoms in full bloom and some people enjoy feasting rather than looking at the cherry blossom.
Difference from Europe
In the Japanese mentality, this short period in full bloom and the beauty of these cherry blossoms are often metaphorically compared to human life.
Cherry blossoms remind us how human life is short and fragile, but then again, so beautiful.
When I was in Germany, there was a park in my neighborhood where several cherry trees sent from Japan were planted. In the spring, many Japanese people living in Germany gathered there and missed their hometown. I think that cherry blossoms are the ones that heal the hearts of Japanese people.
Europe has lovely countries with many types of scenery from mountains to forests and lakes. I have visited the Alps and the Dolomites many times. However, the scale is so great, the countries are appreciated less for their beauty than for their impressive size and wonderful colors.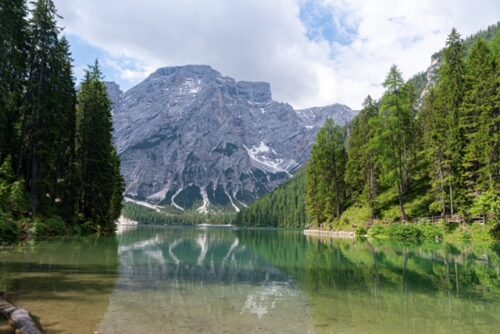 Spring is the season to visit Japan 
When first experienced by foreign visitors, Japan is often felt to be delicate, quaint, and charming for its similarity to a miniature garden.
If you want to capture the beauty of Japan, spring is the best time to visit. Japanese spring is a special season for Japanese people because of its beauty.


  ≪Please check our workers blog!≫
  Please click here to support us, too!
  ☆ 海外生活ブログ ☆