Hello everyone! This is A from Perth. Perth is summer and it is really hot right now ☀
In Australia, there is a long holiday during this period so I would like to introduce how I spent this summer☺
Christmas in Perth?
On Christmas day
At first, we wished for our family and friends.
And we dressed up and cut a cake?
Then we started preparing the roast turkey for a special dinner.
After that we went to see Christmas lighting in the city?
There were not many people due to Covid-19, and the temperature was 42℃ on that day, however the illumination was spectacular all over the street in the city✨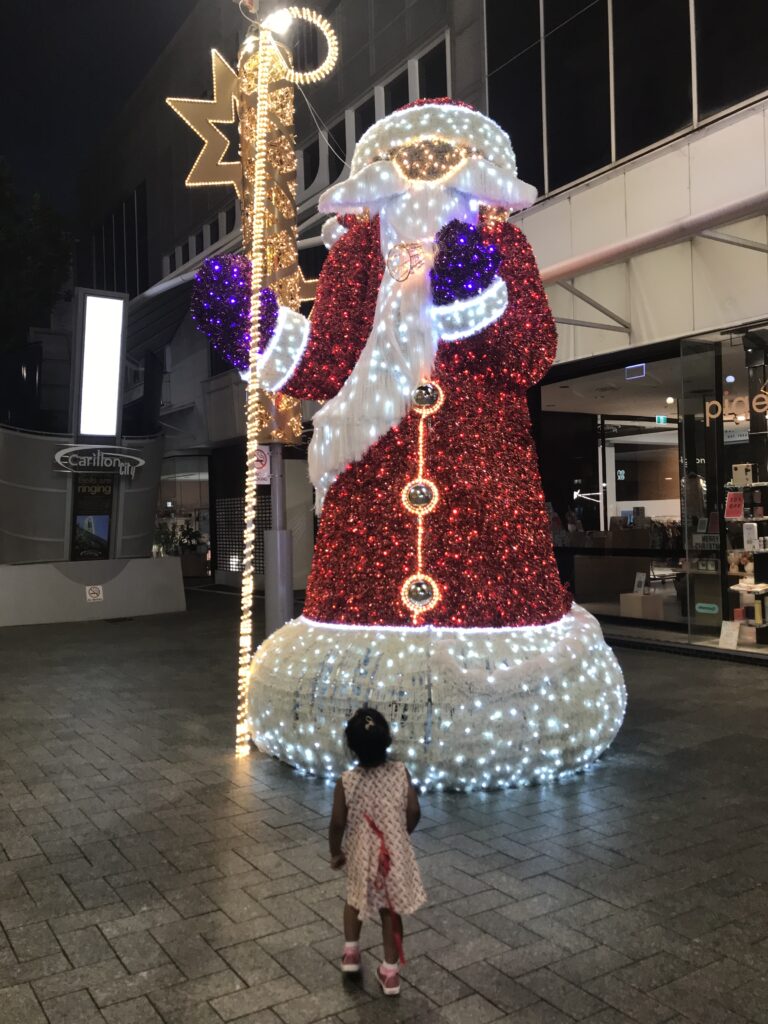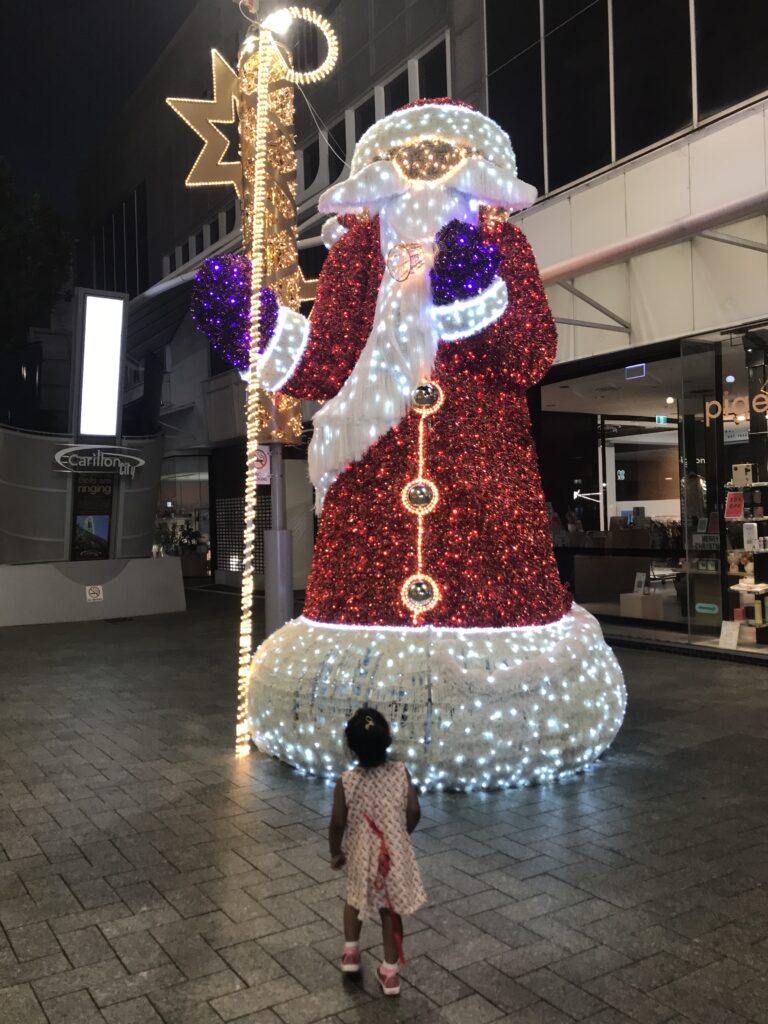 Trip to Busselton?
On 26th, we went to Busselton which is around 350km from the city (3 hours by car). By the time we reached there, it was lunchtime so we had fresh seafood dishes? And we rode a Trolley train for an underwater observation tour in Busselton Jetty.
Busselton Jetty is the stage of the movie "Spirited Away" which is one of the most famous movies in Japan. Busselton Jetty is a really famous place even for local people in Perth so there were so many people even though the temperature was 42℃ during the day time.
And we were really lucky to see dolphins from Trolley train while coming back? There was a beach near our hotel so we went early morning for swimming and had a gorgeous breakfast which we normally won't eat at home?hahaha
We enjoyed nice views, foods and activities on this trip. My daughter was really happy from the start till the end and I could refresh my mind too☺ We are planning for the next trip when the temperature is better.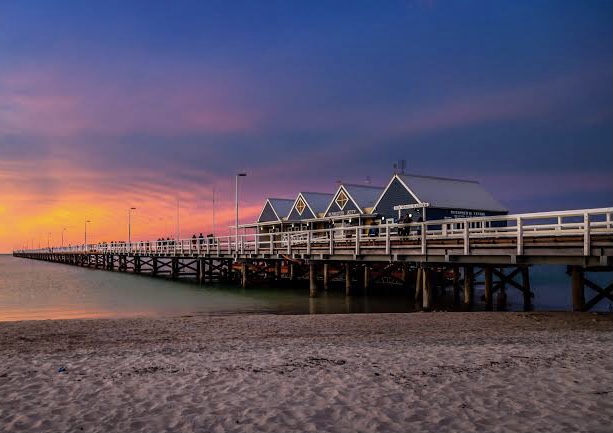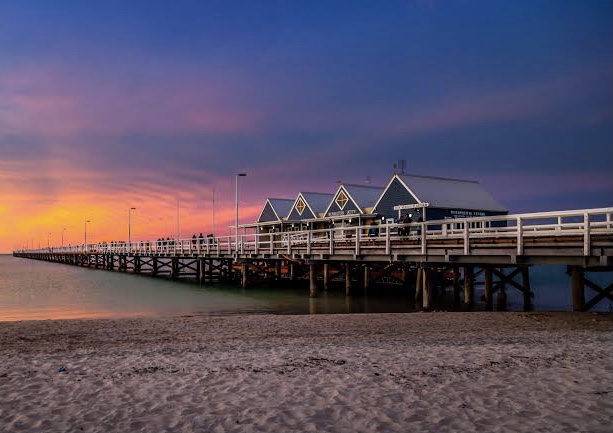 How was your holiday?
How did you spend your holiday? I hope all of you had nice Christmas and New Year Day☺ I look forward to working with all of you in 2022!
Thank you for reading my blog.
Have a nice day✨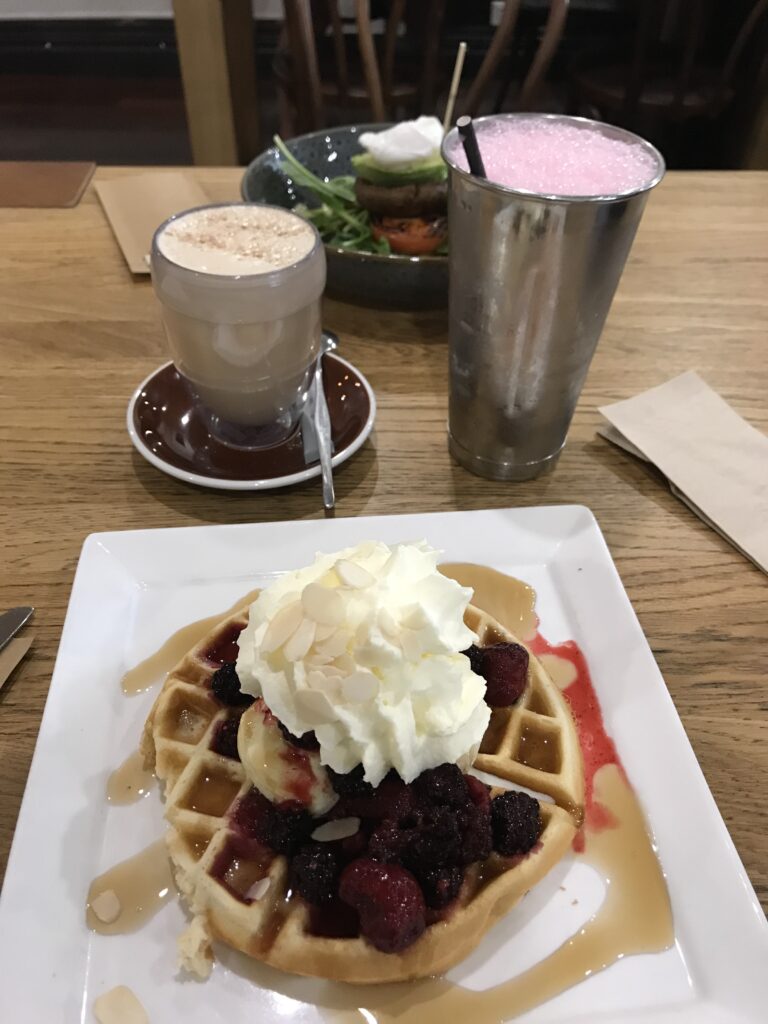 ≪Please check our workers blog!≫
  Please click here to support us, too!
  ☆ 海外生活ブログ ☆