Hello from Wisconsin, USA!
It has been getting hot and muggy these past few days here in Wisconsin. Since Wisconsin is famous for dairy products, we have been craving for some ice cream! (the best!)
However, Covid cases are increasing among children, so we have decided to stay home as much as we can again.
Hair out of her face
It has been very hot these past few weeks here in Wisconsin. I have been looking for something nice for my daughter to get her hair out of her face because she sweats a lot.

My daughter has long hair and doesn't let me cut it so I always need to tie her hair. However, it gets loose very easily since my daughter is UNSTOPPABLE! Then I found a solution!
Headband comes in handy!
I found this cute headband on one of the handmade websites. It was inexpensive and cute, so I thought I would give it a try.

I wasn't expecting her to wear it at first, but she loved it! It is nice not only because it can get her hair out of her face but also it can avoid having rashes from sweat.

Some kids might not like wearing a headband, but my daughter always brings her face mask and headband when we go outside.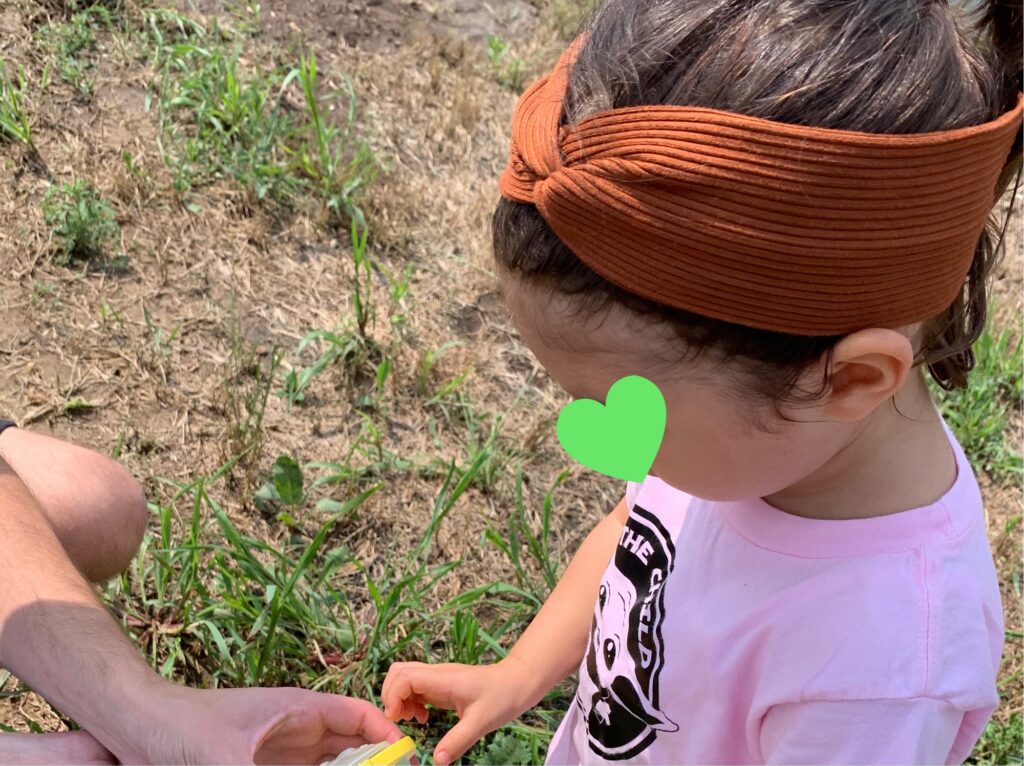 Being thankful for what you have
As I mentioned in the beginning, Covid cases are rapidly increasing here in the US, too. So, I still want to avoid crowds and any indoor activities with my daughter who cannot get vaccinated yet.

Though it has been very fun enjoying being in nature and discovering that my daughter LOVES frogs!
Have fun and stay safe ♡



  ≪Please check our workers blog!≫
  Please click here to support us, too!
  ☆ 海外生活ブログ ☆