It is summer here in Hungary.
We have a normal life back here. Many restaurants, bars, and cafes are opened now. And, many people go to Balaton, which is the biggest lake in Europe, or Croatia on summer vacation. So, there are less people than usual in Budapest.
Summer Festival
Summer reminds me of fireworks and Bon dance festivals. I love to see fireworks. We can watch fireworks twice a year. One is on the 20th of August and the other is New Year's Eve.
Today, I would like to talk about one of the famous festivals today.
Hungarian Day!
It is St. Stephen's Day on the 20th of August. It is also known as Foundation Day and Constitution Day.  St. Stephen's Hungarian name was Szent István who was the first king of Hungary and he laid the foundation of the state by converting the Magyar people to Christianity. He was ruling until his death on the 15th of August, 1038. And a few years later, he was made a saint and became the patron saint of Hungary. The 20th of August was first celebrated in 1092, when another saint king, Ladislaus, declared it a sacred day. To celebrate St. Stephen's Day, big fireworks will be set up on the Donabe river in the evening.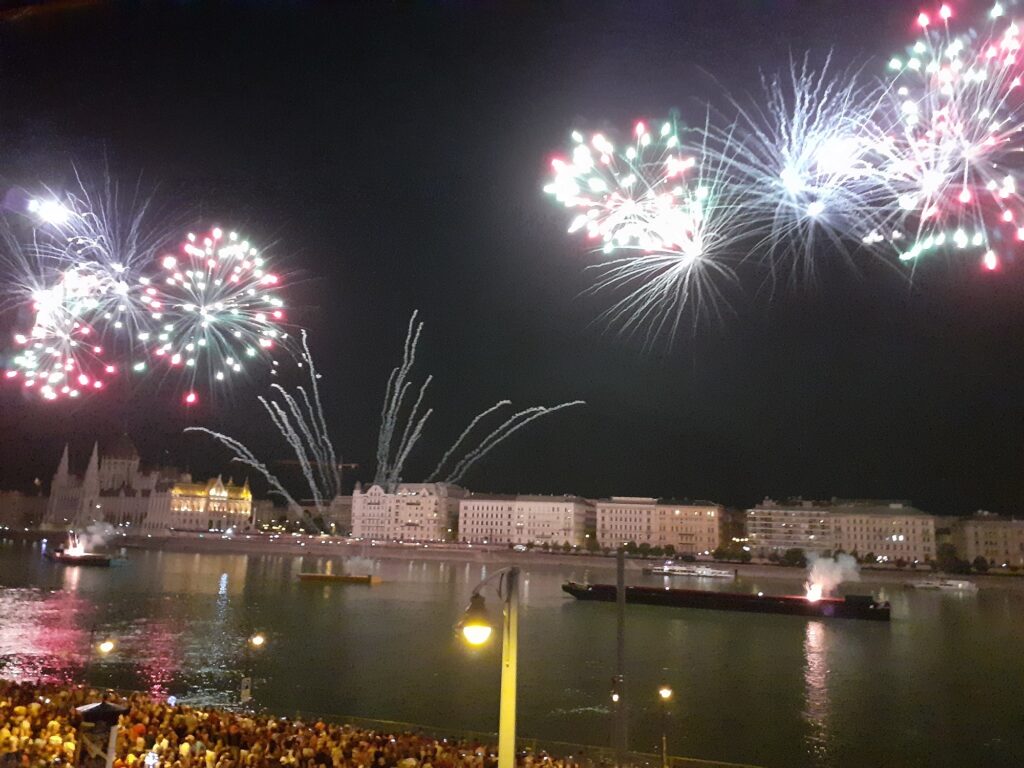 "The Sziget Festival"
We have a music festival in Hungary in the summer. It is called "The Sziget Festival". We will have that festival on the sziget, means island in Hungarian. It is the largest music and cultural festival in Europe. It is held every August on Óbudai-Sziget on the Danube. More than 1,000 performances take place each year. But, we have canceled last year and this year either.
"The History of Sziget Festival"
The Sziget Festival was started in 1993 by some students. In the beginning, it was a small weekly event. A few years later, with more and more performers have joined every year. In 2019, it became one of Europe's most famous rock festivals, and more than 500,000 visitors have come from all over the world, especially from Europe.
In 2011, The Sziget Festival was ranked one of the 5 best festivals in Europe by The Independent. The festival is a two-time winner at the European Festivals Awards in the category Best Major European Festival, in 2011 and 2014.

I hope it will be held the event next year! I would like to go there in the future.




  ≪Please check our workers blog!≫
  Please click here to support us, too!
  ☆ 海外生活ブログ ☆