Hi, I'm Cino from Taiwan.
This is quite sudden a question, but what do you drink at teatime?
I think you will have coffee, tea or latte at a café.
I recommend Taiwanese teas to you who work from home or teatime at your home.
Taiwanese tea has four main types: Oolong tea, Black tea, Green tea, and White tea. Especially this year, my family has become more accustomed to drinking Taiwanese oolong tea. One of the reasons why we started liking them is when my friends from Japan told me that she bought some Taiwanese oolong tea from a Japanese store. She also told me that it was a little expensive but it was worth the money and now all of her family members loved it!
The type of oolong tea is Dongding oolong tea, 凍頂茶, トウチョウウーロンチャ.
Why is Dongding tea worth it?
Actually, I didn't care about the different types of Taiwanese oolong tea leaves until my friend told me about them. However, now that I LOVE Taiwanese teas, I'll tell you about a type of Taiwanese oolong tea called Dongding oolong tea; 凍頂茶 which is my friend's favorite.
First, I'll tell you how I blew Taiwanese oolong tea. My pot is quite big, which can hold 600cc. I put 10g of tea leaves in the pot. If you use a Japanese pot called Kyusu, I recommend you put about 5g of tea. It's a light yellow color like Japanese green tea. The feature of good quality Taiwanese tea is that it can be drunk over and over again.

Therefore, you can enjoy the tea leaves by adding hot water more than 4 times without taking them out. So, you don't need to change the tea leaves all day!
Next, what effect do Dongding oolong tea leaves have?: 凍頂茶:トウチョウウーロンチャ
Why does my friend love Dongding tea?
(Health):Preventing and alleviating pollinosis
(Diet):Promotes fat burning and suppresses the absorption of fat due to the polyphenol effect
(Beauty):Vitamin C (Which is not in regular oolong tea)
Do you want to try Taiwanese oolong tea for tea at home? If you live overseas, go to an Asian grocery store, or if you live in Japan, go to a large grocery store and look for Taiwanese oolong tea leaves.
It's not easy to travel to other countries because of COVID-19 nowadays. However, I think it would be good to take this opportunity to enjoy the things of your country of residence.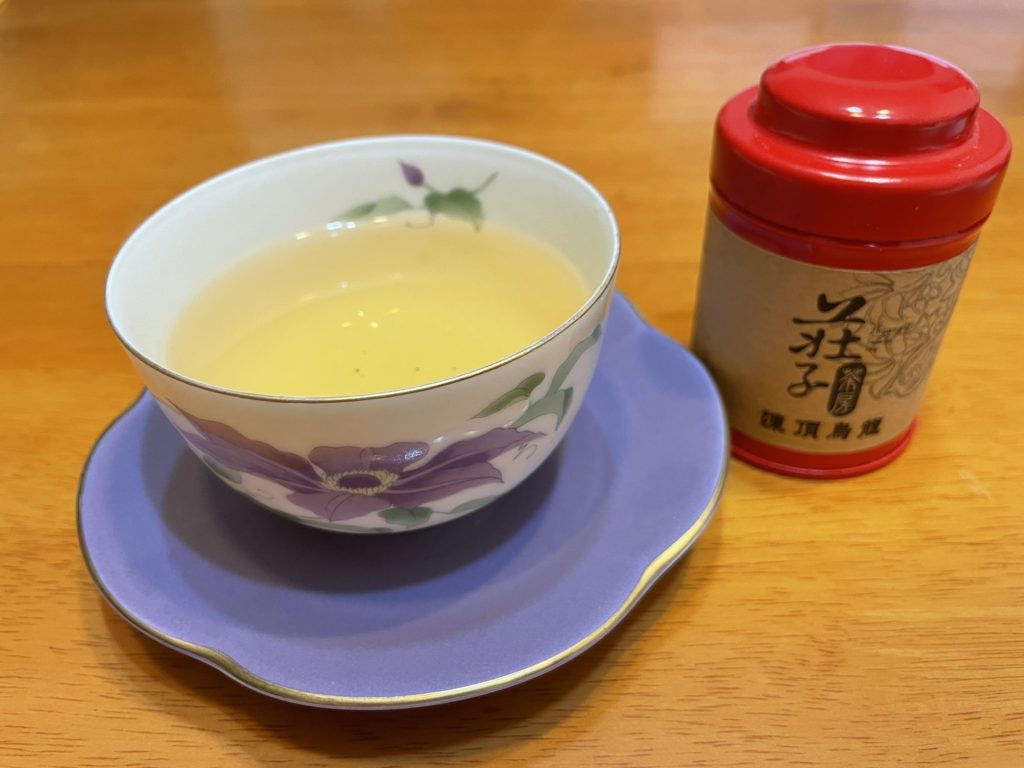 ≪Please check our workers blog!≫
Enjoying the foods
and the flavors of autumn.
Date : 10/23/2020
  Please click here to support us, too!
  ☆ 海外生活ブログ ☆