Hello everyone, I live in Thailand and I am one of the team members of Manasan&Company. Mamasan&Company is a Japanese company of BPO (Business Process Outsourcing) for companies and telework for workers.
Today I would like to introduce A traditional Thai fashion.
People in Thailand wear their traditional clothing when they have traditional celebration days such as Songkran (Thai new year). The Songkran celebration is rich with traditions from the past.
It is also known for its water festival. Streets are closed off from traffic and they are used as arenas for water fights. 
It is a big fun party for tourists but local people are still celebrating it in their traditional way before heading the water festival. Visiting local temples and offering food to the Buddhist monks are common practices.
They also wear their traditional clothing. Especially women, they wear beautiful long skirts (called Sing) with many details of hand made embroidery. The material is Thai silk and you can see many variations of traditional Thai dress on Thai New Year's Day at the temples.
If you visit Thailand as tourists, you can also try these dresses at photo studios. There are many photo studios at most of the big shopping malls. A perfect memory of Thai travels.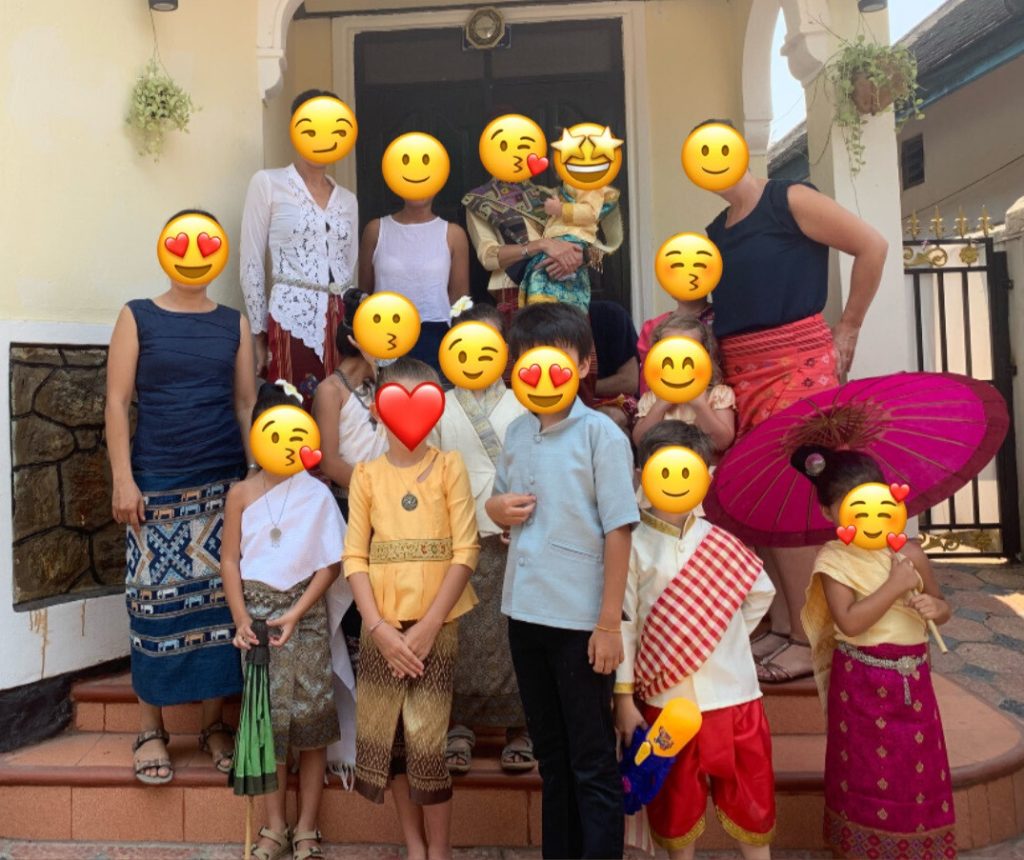 If you are interested in our jobs, please check this☆彡
◎  https://mama-sun.com/  ◎

You can get the E-mail newsletter!
https://mama-sun.com/jp/melma/

Please click here to support us, too!
☆ 海外生活ブログ ☆