Hello, I am Savlina in Greece!! Today I have a BIG news!!
I got a prize "Mamasan&Company rookie award 2nd quarter 2020″!!
Since I started working at Mamasan&Company from February, even if it is hard to understand sometimes, but I continue to read so many manuals, keep studying tools, applications systems and more for jobs here! It is like I come here in Mamasan&Company for working of course, and at the same time studying for the jobs here!! There are many interest jobs and a lot of knowledge to study and know the new things. I am satisfied to work here very much.
I just feel that no matter how old I get, I still like studying!!
But before I got this fantastic news almost 3 months ago, I found a bad sickness. Then I have a new mission for the fight against that. Of course I am not alone! I am with my family with the full of energy!! That is why I can always keep POSITIVE!!
Since I got to know my sickness, I have read about the people who is in the same situation like me on the internet, and then many people say that we should think about how to continue working or ask your manager and co-workers, if you have the jobs at present. If it is hard to continue, then you should think to quit or retire the jobs. Even if we have a health problem, we do not need to abandon our dreams, jobs, future and all of it!!

Actually I was thinking to leave from Mamasan&Company, because I thought maybe I will trouble the company… But I asked my team manager(we call Sub-mama) and job-team leader and manager, if I should leave or I can continue working with my situation. Of course I told them that I will have to be more careful my health, and also basically I would take only the regular daily/monthly routine jobs that I have now, and if I am feeling better, then take other jobs!

Fortunately they accepted my opinion and situation, and I am still working for  Mamasan&Company.

Not only that is job or money, but also I would like to have motivation to live, to fight, to reach a goal with co-workers and I have no idea how can I write my feeling here more.!!
   
Since I met Mamasan&Company, my life has become more enjoyable, and I feel like that I found friends who live bit far from Greece! But it is not just a friends. We have a same goal to finish the jobs, to fix any problems for the jobs together,and also sometimes we can talk about our families and countries who we live.
Thank you very much for Mamasan&Company to give me a fantastic prize!! I will never forget this day and also appreciated your company's policy!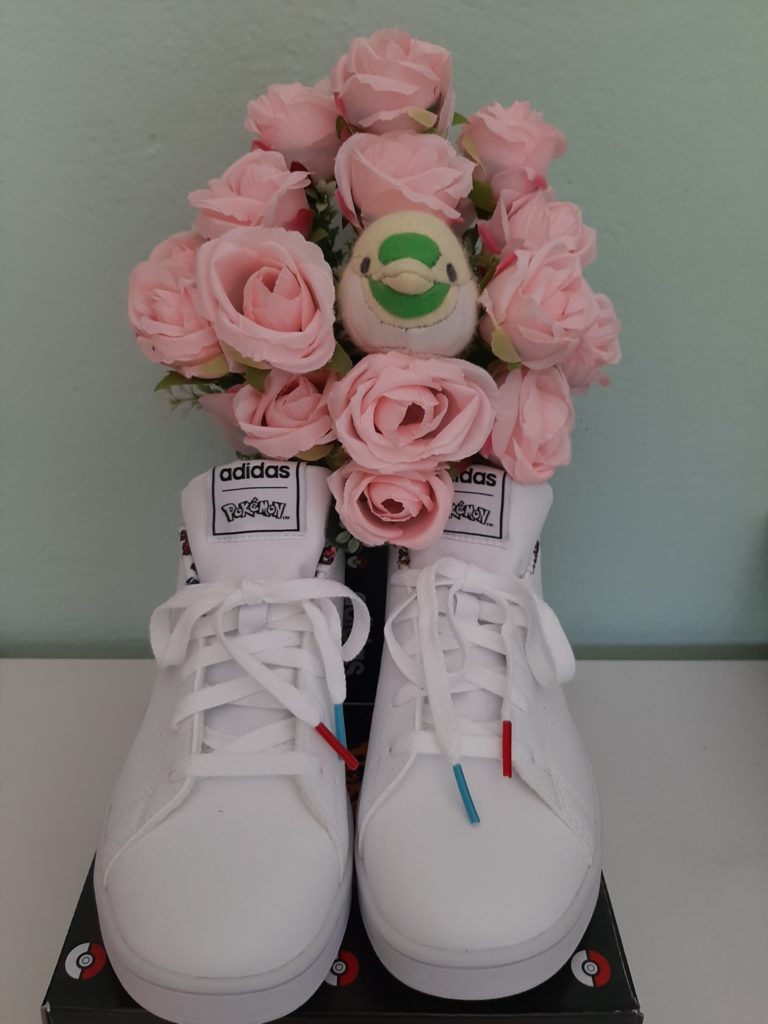 These presents are from my children for my prize!! Actually there is the inside story…. I bought these new shoes for my son about 3 weeks ago. When I saw them, I said just one time " WOW! I also like them!! Should I buy them  for me also? So we can wear the same shoes!!" My son did not forget my words, and gave me his new shoes!! Of course I bought the same shoes for him again!! Now we are waiting for his shoes coming and then go out together with the same shoes!!!
| | |
| --- | --- |
| The registration form is here. | |
You can get the E-mail newsletter!
https://mama-sun.com/jp/melma/

Please click here to support us, too!
☆ 海外生活ブログ ☆