Working less can be more productive
Now I can spend more time for consulting my clients as maintaining business productivity.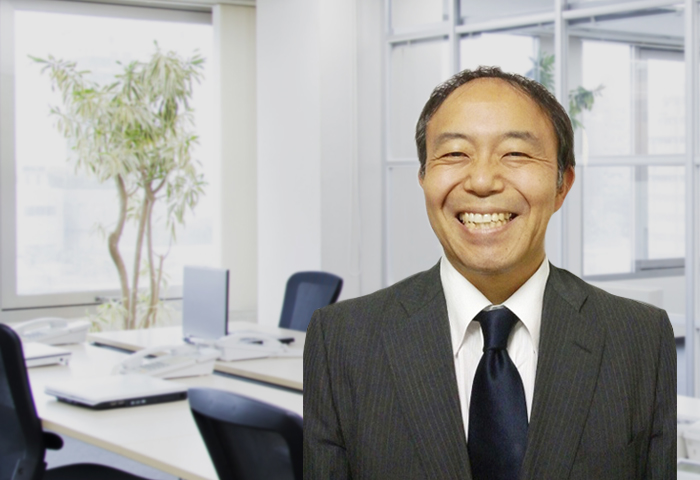 I provide general accounting services such as preparing financial statements and tax return, and advisory services of tax accounting.
Tell us about your company.
My company primarily deals with general accounting services such as preparing financial statements, tax return and tax accounting consultation for my clients. My company also looks deeply into the clients' past cooperate practices and demonstrates the strategic plan for their future business.
My business now runs efficiently by outsourcing the most time-consuming job – organizing paper works and data inputs – to Mamasan&Company.
Tell us about how and when you started work style reform and how Mamasan&Company helped your company to improve.
I am the sole accountant, running my own accounting firm. As business grows, the paper works for taxation activities inevitably increased.
Then I had a chance to know about the accounting outsourcing provider, Mamasan&Company Inc.
The most time-consuming task of accounting activities is organizing paper works such as invoices and receipts and input them into accounting software.
Before outsourcing accounting operations, I was doing all the inputting work by myself, and since accounting inputting is a very time-consuming work, I was extremely busy from morning till late at night, 24/7.
Then I decided to outsource accounting-related data inputs so that I stay more focused on the primary role of my business.
It incredibly saved my time and resources.
While Mamsan&Company is handling all the data entry activities, I can streamline my focus on accounting advisory services.
I was impressed with the cooperate vision of Mamasan&Company.
What was your budget for outsourcing services and why you chose us?
I believe that Mamasan&Company provides high quality outsourcing services at reasonable prices. The team of Mamsan&Company consist of highly experienced professionals who are always attentive to our requirements.
The reason why I chose Mamasan&Company is that I was impressed with its cooperate vision and we could establish and maintain trust in outsourcing relationships with the company.
Taking work efficiency to the next level.
Any improvement for your work style or processes?
I am passionate about my job and believe that introducing new products and innovative services is crucial for my business's growth and profitability. As a business owner, I want to continue seeking for the way to maximize work efficiency.
If Mamasan&Company is available for taking over the parts of sales functions, it will be a great pleasure to work with them again.