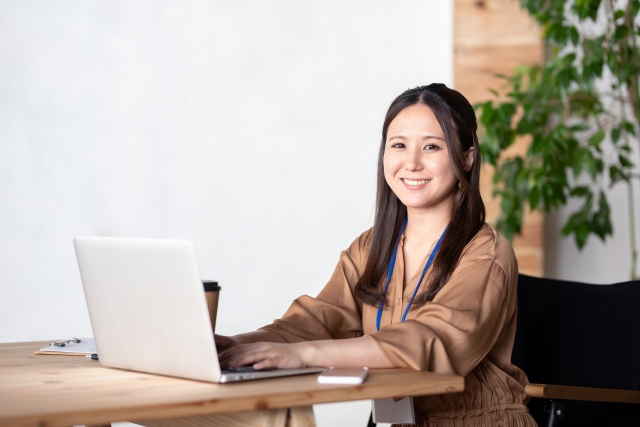 At Mamasan&Company ("Mamasan" is an informal reference to a mother in Japanese) , our employees are mostly work-from-home mothers.
Mamasan&Company is a BPO provider which hires numerous number of stay-home-moms. Why so? Unlike traditional work styles, the company offers the jobs completed online, which attracts stay-home-moms with limited work schedules. The company also promotes a flexible workplace culture such as taking a leave when a child is sick and creates a supportive work environment in the company that values a healthy work-life balance. In addition, Mamasan&Company offers career opportunities that appeal to remotely working mothers who seek for developing their careers and skills.
For those who have exceptional skills but little opportunities to demonstrate their abilities, Mamasan&Company provides career development in a supportive work environment.
Here are some examples of the work at Mamasan&Company.
What is Mamasan&Company, Inc.?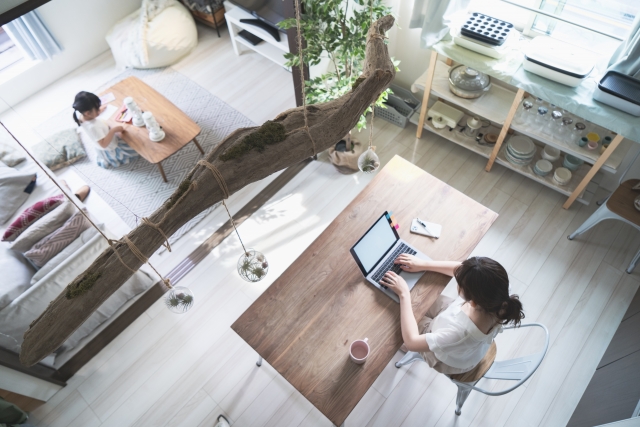 Mamasan&Company was founded in 2008 as a BPO provider. Here are some of the features of our BPO services.
What is "BPO" service provided by Mamasan&Company?
Business Process Outsourcing (BPO) is a business practice in which the organization outsources parts or all of its business operations. Although outsourcing, the contracting of any non-primary business activities to third-party providers, and BPO are related and sometimes used interchangeably, BPO companies are considered to provide not only outsourcing service of secondary tasks but promoting the client's business productivity by creating strategic business plan, undertaking the analysis of its outcomes and optimizing operational efficiency. BPO companies are also required to identify the client's business objectives and needs, and demonstrate innovative ideas so that the client can improve business operations and generate more revenue.
Out experts at Mamasan&Company can help optimize your business efficiency and improve your productivity with a proven track record of success gained by helping companies across different industries.
We take care of payroll, creative and marketing operations
We offer a variety of services, from back-office operations including accounting, payroll, recruiting and data entry, to e-commerce operations such as order management, EC site development and operation, system development, and design.
We also provides various platform services to improve the efficiency of your company's operations. Mamasan&Company can handle a wide range of tasks, where applications, infrastructure and BPO services are bundled into a single service framework so that you can save time for consultation with other BPO providers.
"BPO moms" are masters of multitasking
Today, more women are in the workplace than ever and the number of highly skilled women is increasing. On the other hand, it is also true that there are many "mothers" who have careers but little chance to work outside the home due to their family circumstances. We provide work arrangements that allow mothers with skills and experience to work remotely in a supportive and flexible working environment.
Our high skilled mothers create and oversee their team's workflow, monitor the team performance and train individual employee for the career development, which maintain and improve the quality of BPO services. In addition, effective time management and multitasking skills that mothers have will help maintain and improve the quality of work.
Working as a " BPO mom"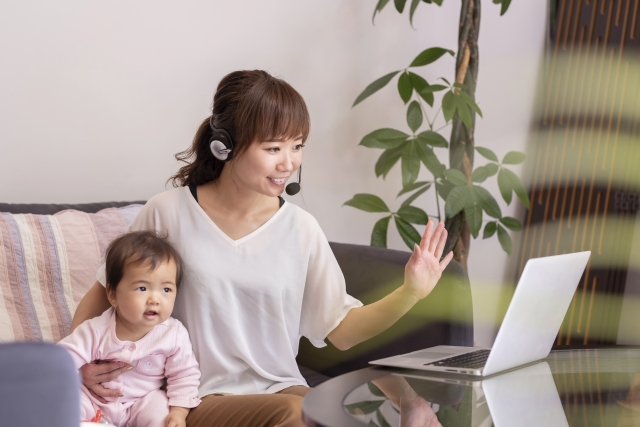 The majority of Mamasan&Company staff work remotely. Here are some of the work arrangements for them to maintain a good work-life balance.
Almost all of our 300+ members are teleworkers!
Most of our employees are work-from-home mothers. Since our services are mostly operated online, any working mothers around the world can join Mamasan&Company.
In addition, the flexible work arrangements such as working from home, managing the workload by themselves and customizing working hours are advantages for mothers with small children.
You can work anywhere , any time!
Mamasan&Company is a company where mothers from various family backgrounds work together. Since some employees work remotely from overseas, the biggest challenge is the communication. We use team communication tools to report and exchange information, and collaborate with the colleagues, both one-on-one or in groups. For the employees working across time zones, smooth communication is the key for remote employees to be productive and fully engaged.
In addition to the operation team, the company forms a management team which ensures that remote employees are not feeling isolated and fully engaged in a supportive work environment.
Benefits for the employees
If the employees need to take leaves due to their child's or own illness, school-related events, or any urgent circumstances, they will get all the support from team members to get the job done.
If you are looking for the company that enhance and advance your career, Mamasan&Company may be the right choice for your career development opportunities. They are a growth-driven company which gives you the opportunity to build existing abilities and develop new skills.
Summary
Mamasan&Company offers a wide variety of jobs, so you can pursue your career and improve your skills while working from home. You can learn and start new career, or organize your time effectively. Most importantly, working will make mothers feel valued in the society and help develop their careers in the long term.
Many mothers can benefit from working at Mamasan&Company. If you are mothers and seeking for career development, Mamasan&Company is the best company to work for.