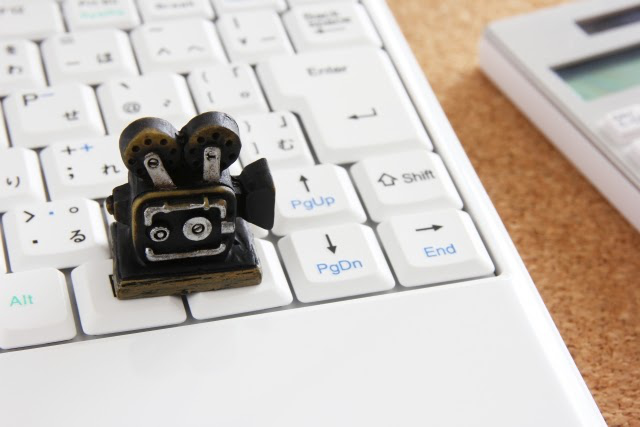 Today, with the advent of free and convenient applications and camera functions on smartphones, it has become easier than ever for anyone to take photos and record videos. The popularity of social media, such as Facebook and Twitter, have also lowered the bar.
With the ease of use and operation of smartphones, it has become possible to shoot higher quality video than to do the same with the home video cameras of the past. This has made the editing of a large quantity of subsequent video data difficult.
Nowadays, companies have been increasingly hiring a specialized company that can edit large amounts of images. Particularly, it is a good idea for you to hire a professional video editor to help you present an accurate image for your viewers, as you may do when creating a video advertisement to promote your products or services.
In this article, we will introduce the methods and costs of requesting video editing, as well as tips on how to choose the right one.
How to request video editing
There are two main ways to request a large amount of video editing. In this section, we will introduce in detail how to hire either a video editing company or a sole proprietor. There are also differences in the workflow and costs, so be sure to check them out.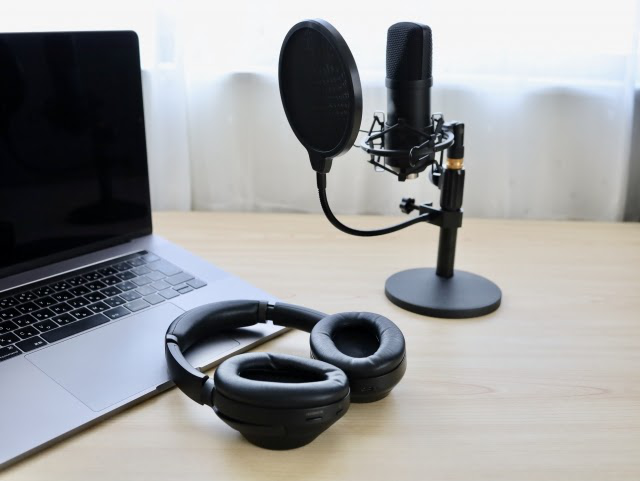 Request a video editing company
By hiring a professional video editing company, you can expect the high quality that only an editing company can offer. Of course, since they have the latest equipment, software, and other facilities, you can expect high quality of work even with a large volume of videos. In addition, since they have a wealth of know-how that only experts have cultivated so far, they can edit videos with a high level of originality.
However, if the video editing company's busy season conflicts with your company's desired delivery date, they may not accommodate your request. Furthermore, you may have to reconsider the selection of the company you want to hire or change the delivery date. To avoid such a situation, it is important to make your request with enough time for them to accommodate your need.
Request a sole proprietor
The main advantage of hiring an independent video editor is that their service fees are more cost effective than the fees charged by a video editing company. Both professional companies and individuals have a basic rate (fixed rate) that is basically set by time. In addition, in many cases, the rate offered by the independent video editor is cheaper. Furthermore, individual video editing providers are often highly skilled as they often become independent after having gained experience working for a video editing company. For his reason, you can expect the high quality of their work with the cost being considerably low.
Since they work as an independent video editing provider, their time may be limited and the quality of their work may vary depending on the individual. It can be difficult for you to request them to complete large-scale jobs as they are less efficient than specialized companies. Therefore, it is best for you to confirm the level of capability to conduct the required work in advance when hiring a sole proprietor so that you know how to proceed.
What is the cost and content of video editing?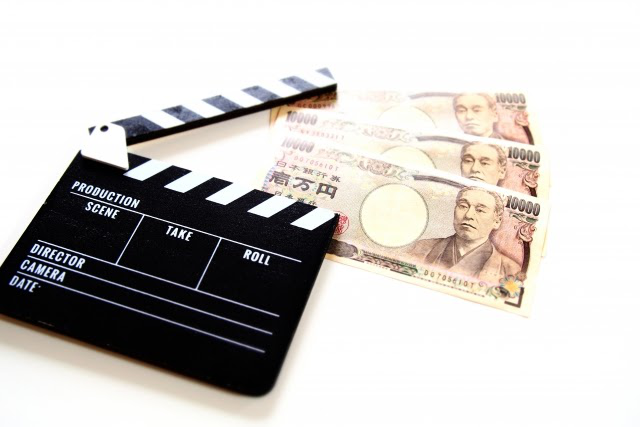 The cost of video editing varies depending on the time and options available, and the estimated market price for an editing company is 50,000 to 500,000 yen. To keep costs down, it is important to check the extent to which you need to edit a large number of videos, and to get an idea of what kind of videos your company needs, so that you can achieve high quality video editing. Let's take a look at the main costs and contents of video editing.
Cost of video editing
If you hire an editing company, the video editing cost will consist of the basic fee and the editing cost. The basic fee will often be based on the duration of the video. Depending on the company you will hire, the basic fee will be determined in 10-minute or hourly increment, with fee ranging from 10,000 yen to 30,000 yen per hour. The longer the duration of the video, the higher the fee charged. It is therefore a good idea to organize the video to some extent before having the company work on it.
In addition, the editing cost varies depending on how many options you add. Options include setting background music, inserting titles and captions, setting narration, and adjusting video. Furthermore, depending on the editing company, the price and the content of the options are different. It is advisable to check you need in advance during your consultation.
When hiring a sole proprietor, their fee is often set based on their experience and performance. The standard fee starts at 3,000 yen per hour for those with little experience, and 5,000 yen for those with enough experience and good reputation.
Key points to choose a video editing company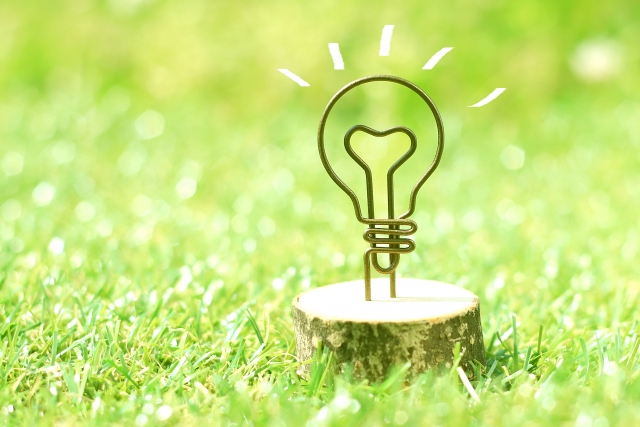 Video editing companies have a variety of features, and many companies may not know how to choose the best one to hire. Many companies are concerned about how much the service fess will cost, especially if they have large amounts of videos to be edited. Therefore, it is important to keep in mind the tips for choosing the best company, and hire one that suits your needs.
Check the company's portfolio
To begin with, check the portfolio of the company you are considering hiring. A company with a proven track record and an established internal system will provide you with high-quality work. The more experience they have in editing videos, the more reliable they will be. If their previous work is accessible on the Internet, you can check it beforehand to get an idea of what to expect. Also, if you have a large number of videos to be edited, it is important to check if there are different people assigned for each task, as this will increase the efficiency of the editing process.
Request a breakdown of the cost of editing
If you have a large volume of videos, it is hard to know how much it will cost for you to have the work done overall, and there are many cases where additional costs have been added. Therefore, you may exceed your budget. By considering the volume of video and what options you are adding to the work from beginning of your consultation, it is easier for you to plan and have a better picture of the overall cost. It is advisable that you proceed with hiring the company after understanding the explanation of the quote and its details.
Determine if they can make proposals
After explaining your company's requirements, choose a company that can propose effective video editing. If you are requesting video editing for the first time, you may have an idea of what you want, but you may be unclear about how to actually edit a large amount of video. Make sure to meet with the company face to face to hear their editing suggestions and concerns about the image, and determine if the company is trustworthy.
Video editing service of Mamasan&Company Inc.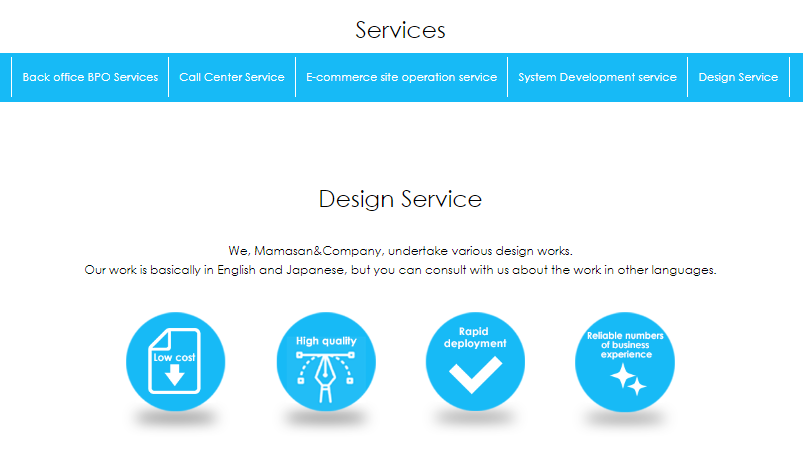 Mamasan&Company is a company that provides design services, such as video editing. In addition, our design service also performs image processing. We can also offer image processing of a large number of images, and offer our services in multiple languages, including Japanese and English. Finally, we have a reputation for speed, high quality, and low price.
It is possible for Mamasan&Company to accommodate by making use of the unique system and know-how cultivated in back-office operations. Since we have workers all over the world, we have built a system that can provide high-performance services in terms of quality and cost.
To maximize the video effects
A large number of videos can be saved well by editing the video. The more videos you have, the harder it will be to edit them, and the harder it will be to work in-house. It is advisable to hire a professional video editing company in order to reduce your company's burden as much as possible.
When requesting video editing, keep in mind the purpose of creating the video and what kind of effect you are aiming to achieve in it. If you request editing without a clear goal, it will be difficult for you to convey its desired effect. For this reason, it is important to make your desired objective clear with the company from the beginning, and continue monitoring their work from time to time.
Why not hire a professional to edit a large amount of video and consider how to make it suitable for your company's objective?