Hi everyone! I live in Oakland, US!
It's been a half a year since I moved here to the United State.
I have been learning the new things such as the culture or lifestyle.
At the same time, somehow I feel like an accommodating myself to the new circumstances. ?
Now, I would love to share my new hobby with you.
It is a sport! That is basketball‼?
※Well, I actually don't play it! Just watching! ※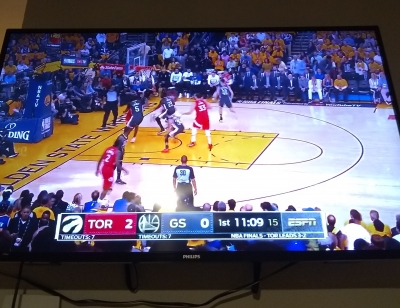 One of the biggest differences between my life in Japan and America is the SPORTS.
Since I came here, I became an enthusiastic fan of basketball♡
My husband and I support the provincial team named The Warriors lately.
GO! Warriors!
I like the superstars in the team and the atmosphere that the players trust the coach and vice versa, as well! ?
They are definitely making my day!
However, the season has been over a while ago, it's a break time now.
I can not wait for the next season though!
As for the work, I started a job at Mamasan&Company newly in this June.
Everything at Mamasan&Company is totally new for me to do.
I sometimes have the difficulties but bosses and colleagues are very helpful, supportive, and great. That's wonderful, isn't it??
I enjoy myself as a new one at any places.
I am looking forward to telling you some stories of my life soon again!
Thanks!?
If you are interested in our jobs, please check this☆彡
◎ https://mama-sun.com/  ◎
The registration form is here.
♪ttps://mama-sun.com/jp/relocation/♪
Please click here to support us, too!
♡ワーキングマザー育児♡にほんブログ村♡