Hello! This is H2 from Wisconsin, USA☆
There was a picnic event at my husband's work place the other day.
The employees can bring their family and friends, so we went there with my parents-in-law.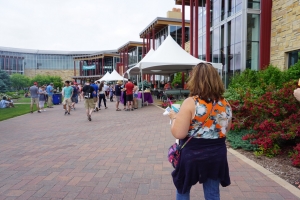 It was hard to walk around because there were bunch of people.
It was very nice out and I used the carrier to carry our baby, but it is very hot for her! So we ended up using the stroller.
The best food I had was "deep fried risotto"!
It was very cheesy and tasty ?
There was a kid's area inside the building!
So, the kids can play there.
(Many adults are having fun actually!)
We had so much fun there, but I was surprised that there was an event like this for employees and their families.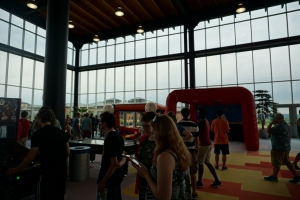 Are there any events like this in Japan? 

If you are interested in our jobs, please check this☆彡
◎ https://mama-sun.com/  ◎
The registration form is here.
♪ttps://mama-sun.com/jp/relocation/♪
Please click here to support us, too!
☆子育てブログ☆にほんブログ村☆