Hello! I am Clark from Budapest, Hungary.
It is very hot here every day.
The beer season has come!!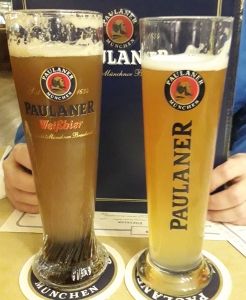 And then, one of my anniversaries comes soon!
I have been working at Mamasan&Company since the end of June 2013.
I have been working at this company for almost six years!!
Time is very fast!
At that time, only I worked here from abroad.
But a few years later, we got more members from other countries.
I am very glad to work them together.
We have many kinds of jobs.
For example, there are Accounting, Data processing operations, Call operations, Marketing operations, and etc.
My main job is Marketing operations.
Marketing operations are the Writing group, the Advertising group and the Press release group.
We always communicate with each other.
So, I don't feel alone and worry about the task.
If I have some questions, I can ask them any time.
There is a time difference of 7 hours between Hungary and Japan in summer time.
So, I start working from about 2 pm of Japanese time.
At first, I check the messages.
I do my tasks.
Then, I close the Mamasan&Company's PC once.
I do my housework and I prepare my another job.
If I have time before I leave the house, I open the Mamasan&Company's PC again.
And, I open the Mamasan&Company's PC after dinner.
It's about 10 pm in Hungary and it's about 5 am in Japan.
I check the messages again.
I do my tasks.
I work for 2 or 3 hours before I go to bed.
We have time difference, but it is possible to work in your own time in your country!
If you are interested in our jobs, please check this☆彡
◎ https://mama-sun.com/  ◎
The registration form is here.
♪ttps://mama-sun.com/jp/relocation/♪
Please click here to support us, too!
♡ワーキングマザー育児♡にほんブログ村♡