Hi! I'm MK from Japan!
Last weekend, there was a partial solar eclipse, but unfortunately I couldn't see it because of bad weather;; I heard that the next solar eclipse in June, 10 years later.
By the way, Japan is in the middle of the rainy season now. In my city, when the rainy season is over, the steaming summer comes.
I haven't really dressed up until now since my daughter was born last fall. However, since it's summer, I want new-summer-like items.
So I decided to make a new hair accessory.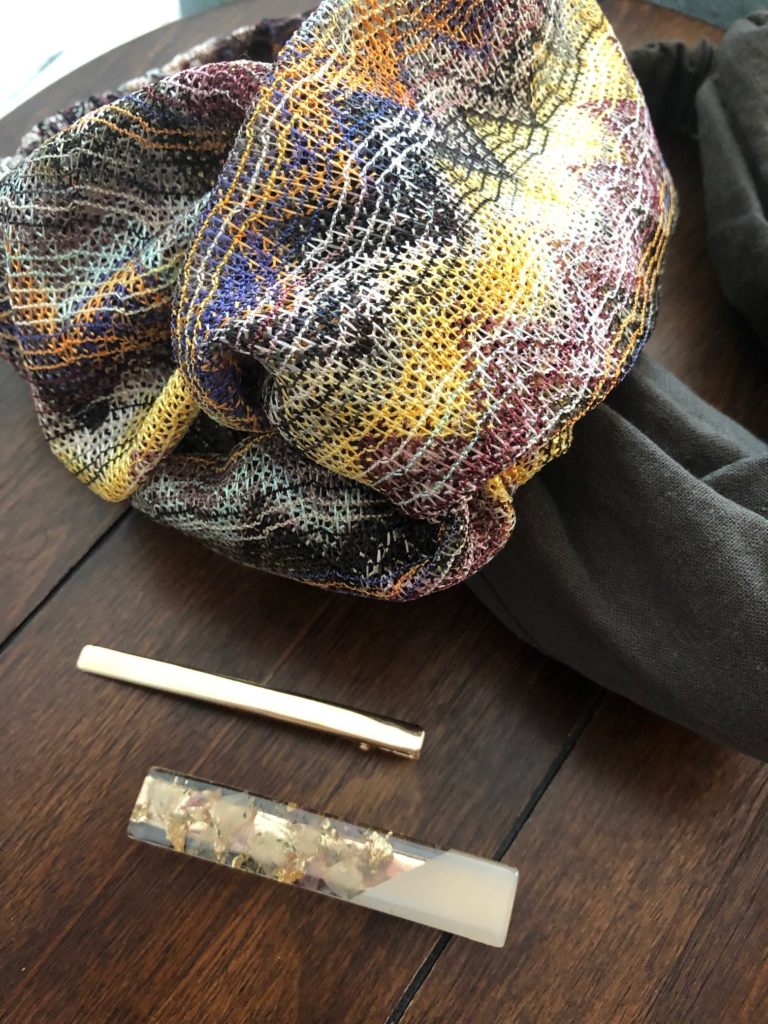 I bought a hair turban and a hair clip that I wanted to try before.
Because I thought it was comfortable and stylish to tie my long hair. I was curious about this time last year, so I bought it for more than a year.
I like the color because it looks like summer which has yellow-based, zigzag pattern and simple, cool-looking gray. I chose that hair clip because it had a cool design that flowers trapped inside.
I haven't been able to go shopping lately, but I think I can anticipate the season while staying at home.
I work at home and open my computer and go shopping when I finish my work. It's possible to live at home. It's not a dream to have a meaningful way to spend your time.
I heard that all my local summer festivals and fireworks displays will be canceled this summer;; I think it's a summer that doesn't look like summer. But there seems to be a way to enjoy it at home.
Have a great summer, everyone.

What should we do for this summer? 
Let's check Summer in Greece! ☀
☆子育てブログ☆にほんブログ村☆