Hello!! This is SY from Michigan, USA!
It is getting so cold here and often below -10℃ outside. I had been afraid of the cold before moving here, but I still feel fine with a puffy jacket. Kids play outside in recess time and I often play sledding with my son in front of my house. Also, there are some ski resorts and natural ice skating rinks in Michigan. I want to enjoy Michigan winter though I already miss summer!
I have lived in Michigan for 5 months as an expat wife. I would like to introduce a very useful product that I found in the US today.
Are you a member of one of the largest retail stores?
I often buy groceries at a membership-only retail store. I'm sure that most of you know this store. They have some branches in Japan, too.
There are various products such as foods, clothes, beauty products and more. One day I found a useful and good design product there. It is a 20-Jar Spice Rack!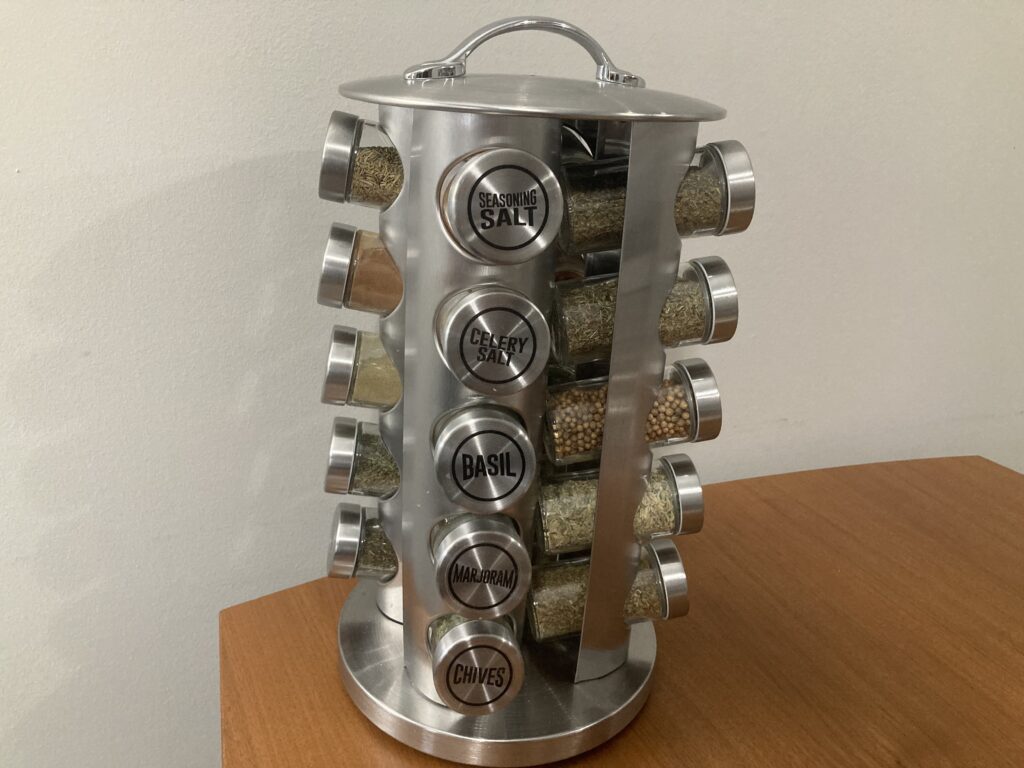 My Favorite Features
Here are my favorite points.
・revolving stainless steel rack
・good design
・can get 20 kinds of spice at a time
・free spice refills for 5 years
I'm supposed to be in the US for 5 years, so I don't have to buy these 20 spices anymore. I have to buy them after 5 years but I'll take this rack to Japan because I can keep lots of spice jars stylishly.
Go Get One! 
If you often use seasoning and are tired of storing lots of jars on your shelf, why don't you get one?



  ≪Please check our workers blog!≫
  Please click here to support us, too!
  ☆ 海外生活ブログ ☆