I live in one of the remotest islands in Thailand. There are no convenience stores and no big buildings but there are white sand beaches with stunning tropical forests.
Mamasan&Company Inc
Luckily I'm able to work from my house. I'm working for Japanese Business Process Outsourcing company called Mamasan&Company Inc.
There are more than 300 workers in Japan and overseas. We run projects on platform for remote workers who have many years of experience and skills. We work at home with responsibility.
My experience
I begin to work in Mamasan&Company Inc, and, 3 months, I was able to join new projects which we support other companies recruitment need. When a company is looking for new candidates, there are so many things to do. For example, going through thousands of resumes, setting up the first interview, contacting the candidates and so on. Mamasan&Company Inc has more than 300 professional workers in the world so those processes can move forward quickly.
However, even if I read the manual and check it, I sometimes get confused about how to do it. In such a case, other workers will help me. And also if my colleges need help, I will give my hand.
Favorite colleagues
I would like to introduce two my favorite colleagues.

One is my direct boss, who has 3 years experience and good knowledge, has a very clam personality and always gives me great advice. I'm very comfortable to challenge myself.
The other colleague is a super lady. I know her since I just start to work. If I ask her, her response is so quick. I am very proud of her.
Working remote, we are not able to meet face to face but I feel we are strongly connected… And then, by communicating well, we can adjust some problems and quick response to give the best service for our clients.
I worked very hard with team members after for two months, I am very proud to have a job task completed beautifully. Smooth communication with Quality was our focus and we made it happen.
Another good part of working remote is that it's very flexible where you are. While I'm traveling at North of Thailand ( @ golden triangle border of Laos, Myanmar and Thailand), I'm writing this blog.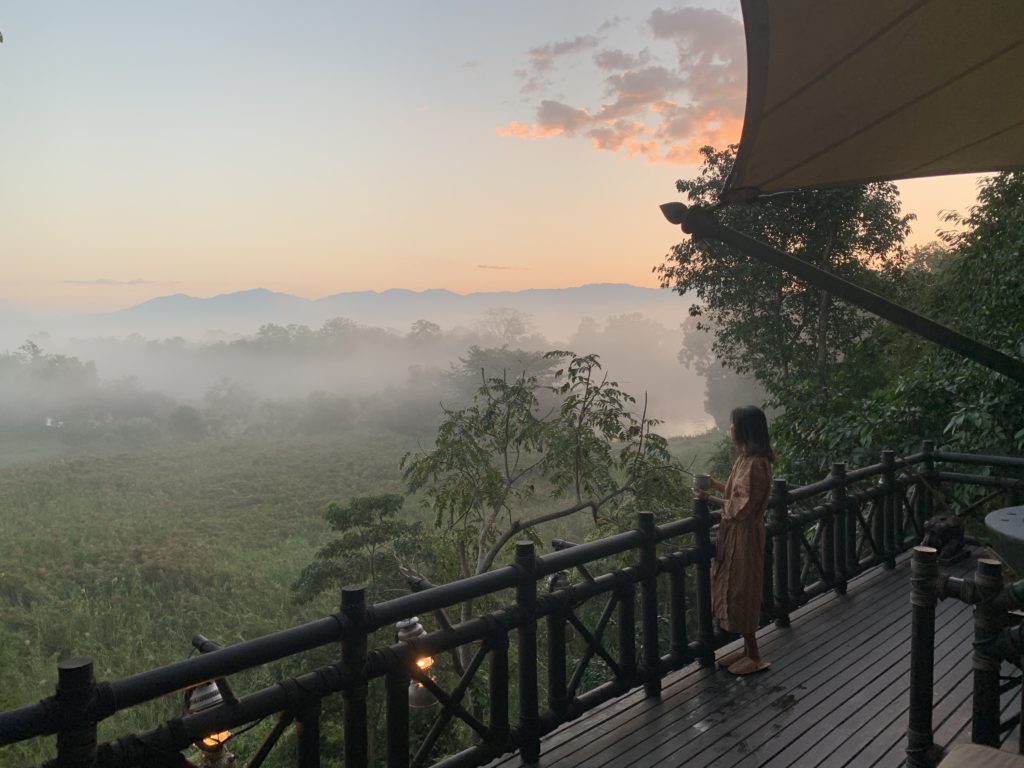 I'm very happy to work at Mamasan&Company as I find colleagues and I am able to explore the world !!!
≪ Please check our workers blog!≫
  Please click here to support us, too!
  ☆ 海外生活ブログ ☆