Hi! My name is HK. I live in Wisconsin, USA with my husband, my beautiful daughter and a lovely kitten. Wisconsin is famous for dairy products and also we have beautiful nature! So, I would love to show you what we've been doing this fall.
About Picnic Point
There is a place called "Picnic Point" 20 minutes drive from where we live and we can literary have a picnic there!

Even though it is still in the middle of the pandemic and all the cases are increasing here in Madison, we are allowed to go outside and feel what the nature brings. (with the face coverings of course!)

We went there last weekend to enjoy the last good weather of fall before it gets cold and snowy for winter. (Yes, it gets pretty bad and cold!)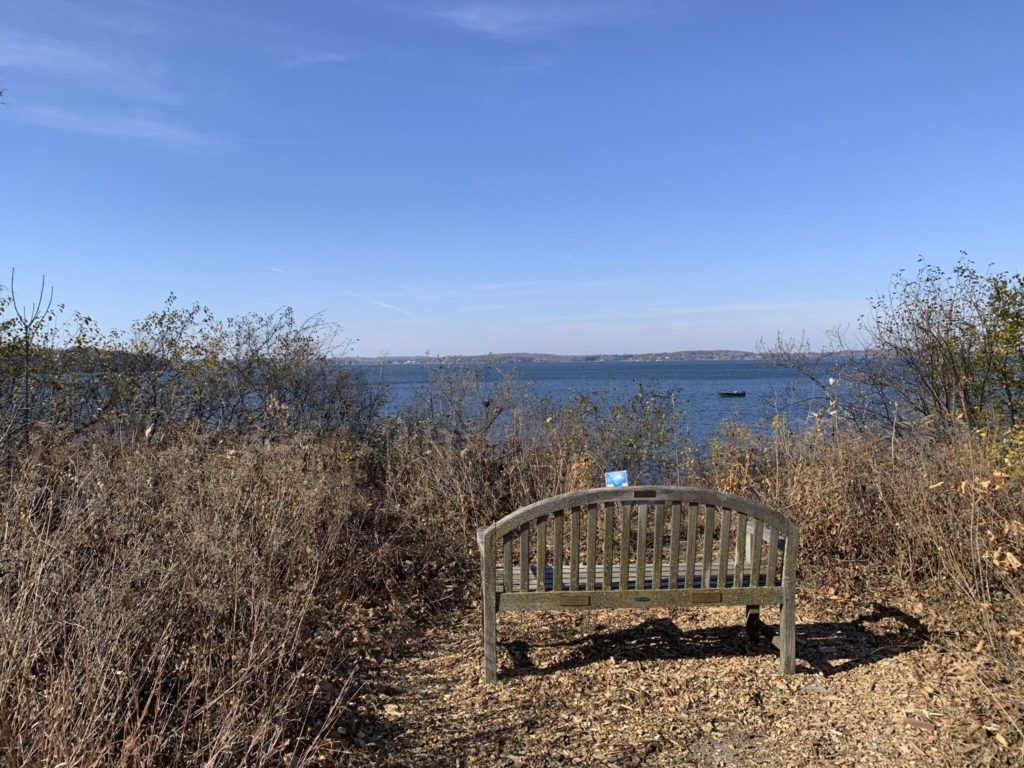 What Can We Do Here?
Some people are doing yoga, jogging and as I mentioned before, we can have a picnic. Plus, there are some fire pits there so you can make some s'mores too!

Picnic point has a huge trail so this is the best place for our toddler to get tired by walking for hours and she will have a graceful long nap for mommy! lol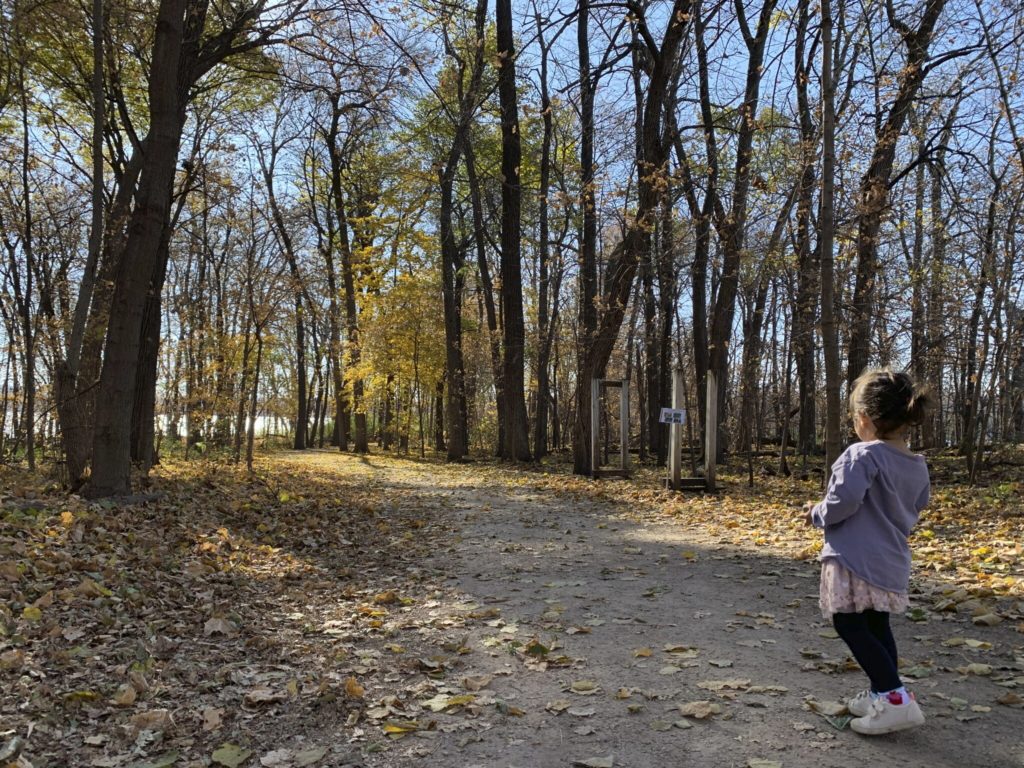 Also, there is a big lake and the beach around the trail. You can see a lot of ducks swimming around!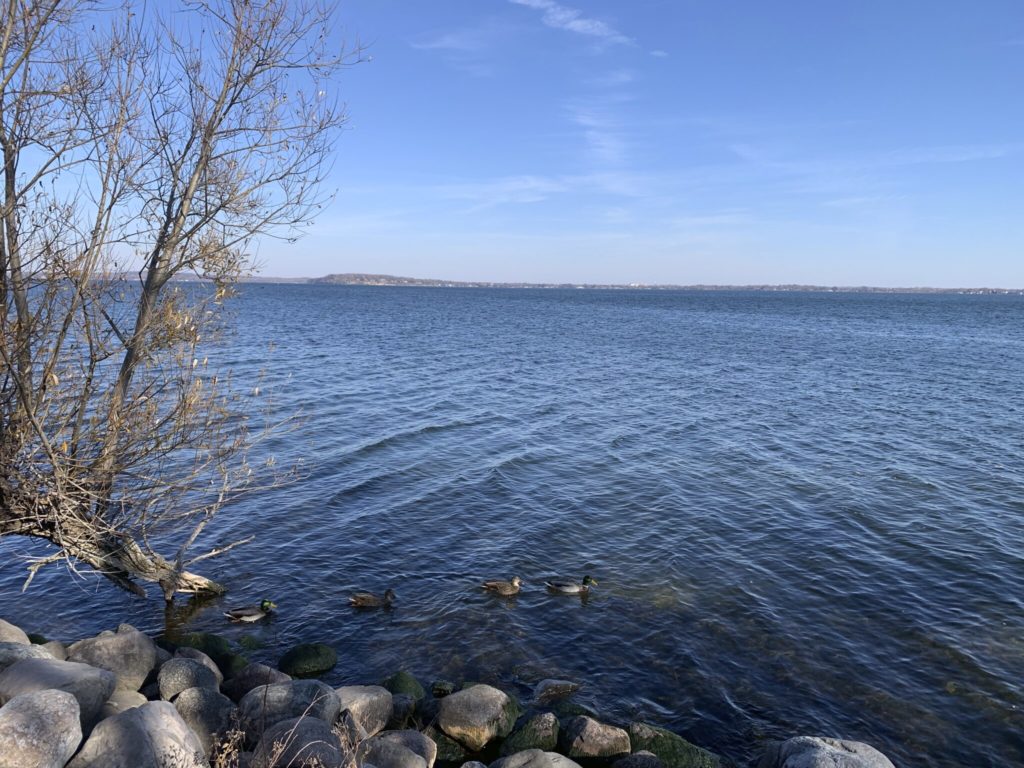 Even though it is not easy to go around and play in the middle of pandemic, it is nice to have a place like this. We can safely have social distancing and enjoy the beautiful weather. We are trying to spend as much time outside as possible before winter comes. 🙂
The most important things in life are・・・?
My husband was saying, "You know what? The most important things in life are free. We don't have to go to a fancy restaurant but instead, we can just bring onigiri with beautiful scenery."
This is why I love my husband. (not just because he picked perfect meal for the picnic! lol)
Please click here to support us, too!
  ☆ 海外生活ブログ ☆