Hello from Thailand!!
When people live overseas, sometime we find out interesting cultural differences.
Today, I would like to tell you what the unique differences between Japanese and Thai education.
Unique "education" in local school in Thailand.
Here in Thailand, the capital city "Bangkok" has a lots of international schools. We even have Japanese school!! And many of the tourist islands such as Phuket or Koh Samui also have good international schools. And there are lots of local schools in every part of Thailand, too.
My daughter goes to local school in this island. The school starts with a big clean up every day. Each single student cleans own class and the public areas. After that sing the National Anthem and pray for the Buddha.
It takes only 30 minutes before class starts. I think this is the great education for bottom of human values. The Japanese call this "Dou Toku (morality)".
It sounds like the same in Japanese school, but many of the international schools that at least I know in Thailand, they don't do the same way. For school cleaning, they have a professional staff will do for them. A school canteen is like a restaurant. Students don't serve themselves, clean up, do the dishes and so on… This made me surprised when my daughter went to an international school in Phuket.

Thailand's multiplication table and after school.
For the education, I found an interesting thing at Multiplication table.
I still remember Japanese Multiplication table called "Kuku", and here in Thailand is the same rhythm!!! Japan and Thailand are different countries, but they have the same idea.
After school, many snack stalls show up. The kids allow to buy ice cream, snacks and sticky rice. Thai ice cream adds sticky rice!!! They serve a sandwich ice cream, too!!!
My daughter learned quickly how to calculate which I thought of better education than studying on the desk.
The school in the island also uses nature such as a day out at the beach, enjoy crystal clear water and comfortable sea breezes.
I do believe that nature teaches lots of things for kids.
The joyful life…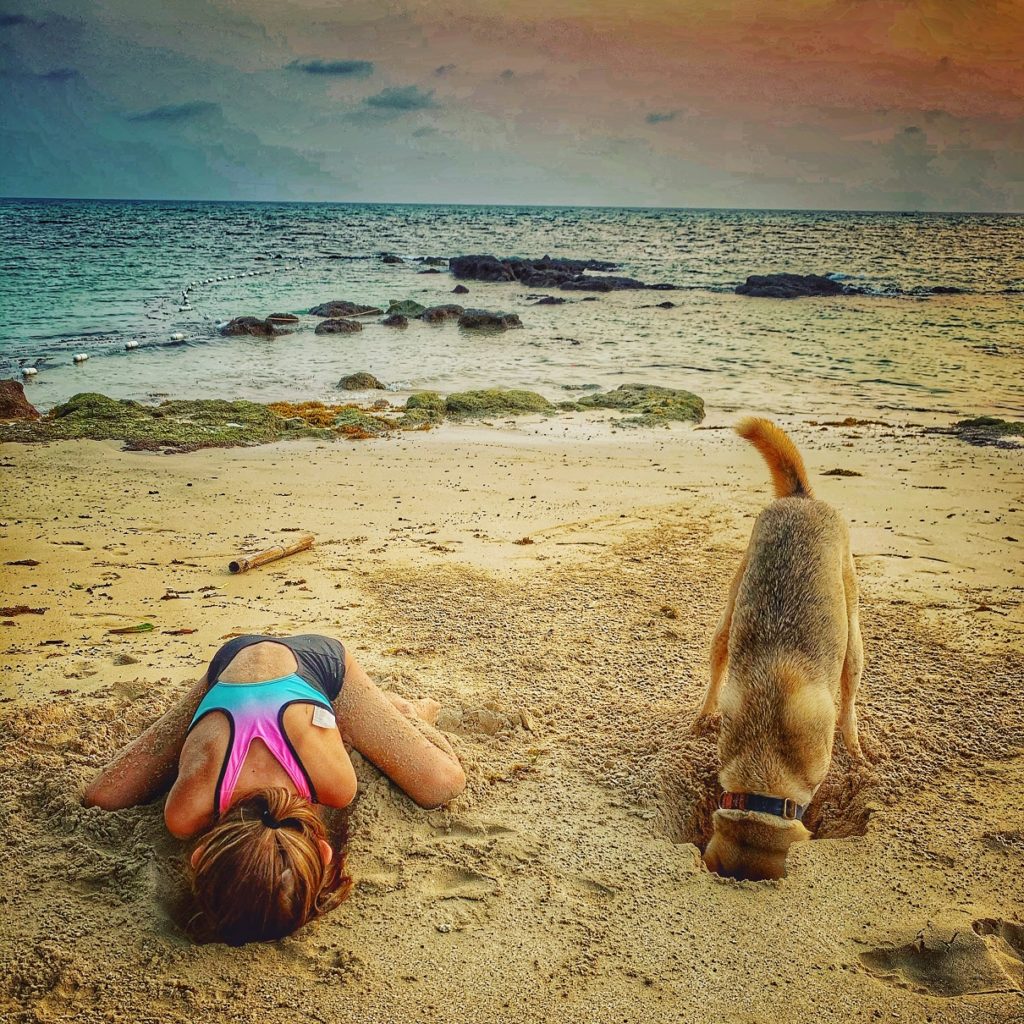 Please read another blog from Thailand!
You can get the E-mail newsletter!
https://mama-sun.com/jp/melma/
Please click here to support us, too!
☆ 海外生活ブログ ☆