Γειά σας! (ya sas) from GREECE!
It is a typical greeting word in Greek, means Hello and Good Bye.
I am Savlina and also Japanese, but be here in Greece over 10 years already.
OH! I just noticed it has passed over 10 years since I came here in Greece!!
Today I would like to introduce you "summer in Greece".
As you know, Japan is a BIG island, and is surrounded by the sea.
Greece is not an island, but there are more than 3000 islands including unpopulated islands.
In summer, here in Greece, tourists come from many countries and Greeks who live in other countries come back for vacation! Of course, we also go for a vacation to the beautiful sea, our favorite beaches, historical places everywhere, islands like Crete, Mykonos, Santorini, Lesvos and more famous islands!!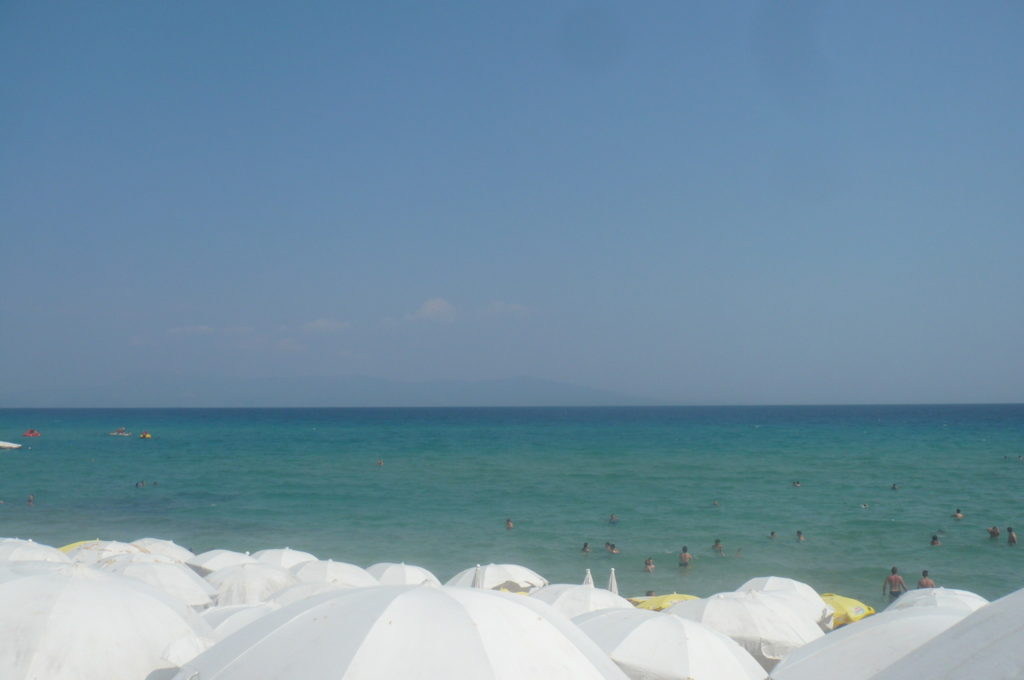 Most of schools are closed in middle of June, and get started a long summer vacation till middle of September with no homework!! Children go out with friends till midnight!, even if small children also stay outside!!
Also there are a lot of festivals everywhere! They prepare a lot of food for people coming their festival. Maybe you know Greek people are very kind, happy and bright personalities! When the music starts at the festival, then they go to the center of the hall and start dancing Greek traditional dance! Even if they don't know each other or you don't know how to dance,
"Do not worry!" "Do not be shy!"
Just join and take your neighbor's hands, and let's dance!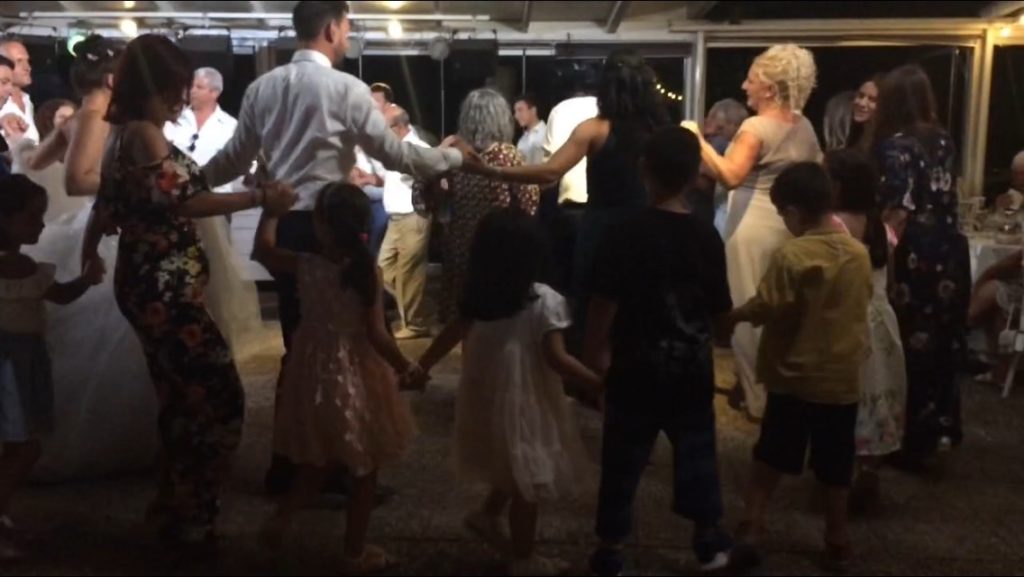 If you are interested in a vacation in Greece, I am highly recommended!!
There are Beautiful Sea, Culture, Food, Sightseeing Spots, Historical Places, and more here in Greece! I think you could be satisfied, when you come here!!
What should we do for this summer? 
I always remember my favorite Summer Vacations when I lived in USA.
Please check this? Summer Vacations ?
The registration form is here.
♪ttps://mama-sun.com/jp/relocation/♪
☆子育てブログ☆にほんブログ村☆