A Happy New Year!
I'm Clark from Hungary.
How was your holiday? I had a great holiday!
I visited several friends' houses during the holidays.
My friends made great dinners for my husband and me!
On January 1, we ate lentil soup.
It is a traditional New Year 's cuisine of European countries.
A bean is considered a symbol of a coin.
We cook with sausage containing lots of wealth. So, we hope that we will become rich.
And also, we have one more traditional food.
If we eat pork in Yew Year's day, we will have a happy year!
So, we went to the Christmas Market and we got some pork dish in last minutes.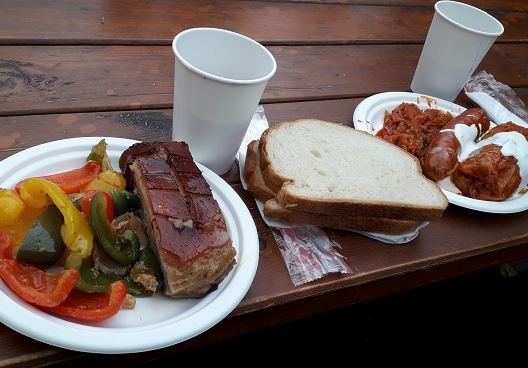 It was great, but the price was ・・・・・ ?
I trust the Legend!
By the way, we will write the all blogs in this HP from today.
We have three categories.
One is a Staff Blog, the other is a Kaigai Blog and the other is an Information Blog.
We are planning to update two blogs everyday. 
Please check them!
I hope this year will be a wonderful year.♡
If you are interested in our jobs, please check this☆彡
◎ https://mama-sun.com/  ◎
The registration form is here.
♪ttps://mama-sun.com/jp/relocation/♪
Please click here to support us, too!
☆ハンガリー情報☆
♡ワーキングマザー育児♡