Bonjour from France!
The weather nowadays is really unpredictable!
Magnolias were already in full bloom in the middle of February,
and cherry blossoms were starting to bloom at the same time.
But now in the beginning of March, it becomes a little bit chilly again here.
I really don't know what to wear!
This can be a continual worry when the seasons change.
Getting bored of wearing heavy and dark coat, but it is still too early to shift to spring clothes…
Speaking about clothes, I like going window shopping in the town,
though in reality I just give a glimpse to it when I rush around to bring kids to the activities.
Simply to see beautiful clothes shown creatively in the display cases lifts my spirits, and it is interesting to know what is in style now.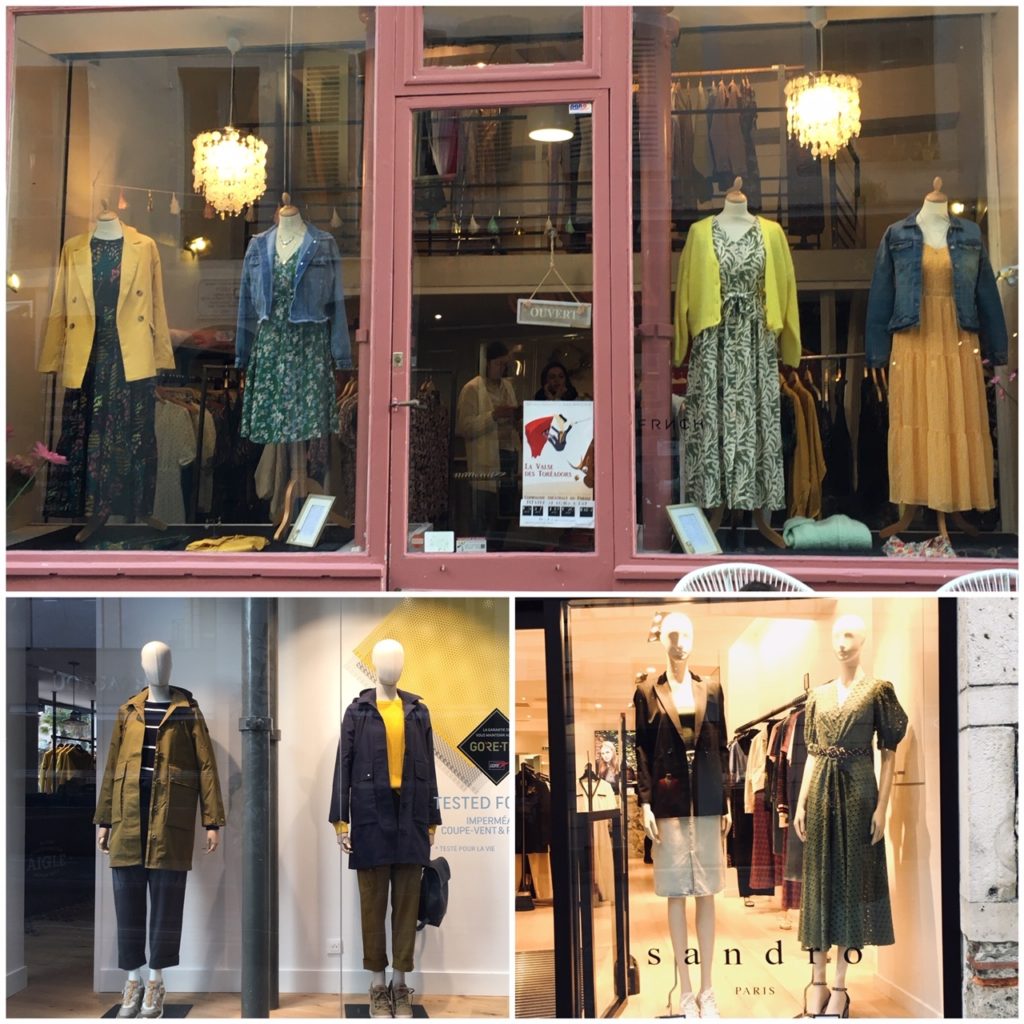 For example, I find various type of green colors in the display of many shops now.
They say "Sustainable" and its derivative words "Earth conscious" are important keywords for the current fashion movement.
So, in the colors, items or materials some thoughts to the nature are sprinkled.
Indeed, the botanical patterns are everywhere and safari look is also coming back.
Organic cottons are more and more used etc.
Another trend of "Relax style" seems to be still popular.
I also love long pleated skirt as it is comfortable to wear
and there is no need to worry when I squat to take care of my kids.
And "French chic" is back in fashion!
I think that it is Japanese who wear much more so called french chic style generally.
But thanks to this trend, french people may also wear french fashion from now on.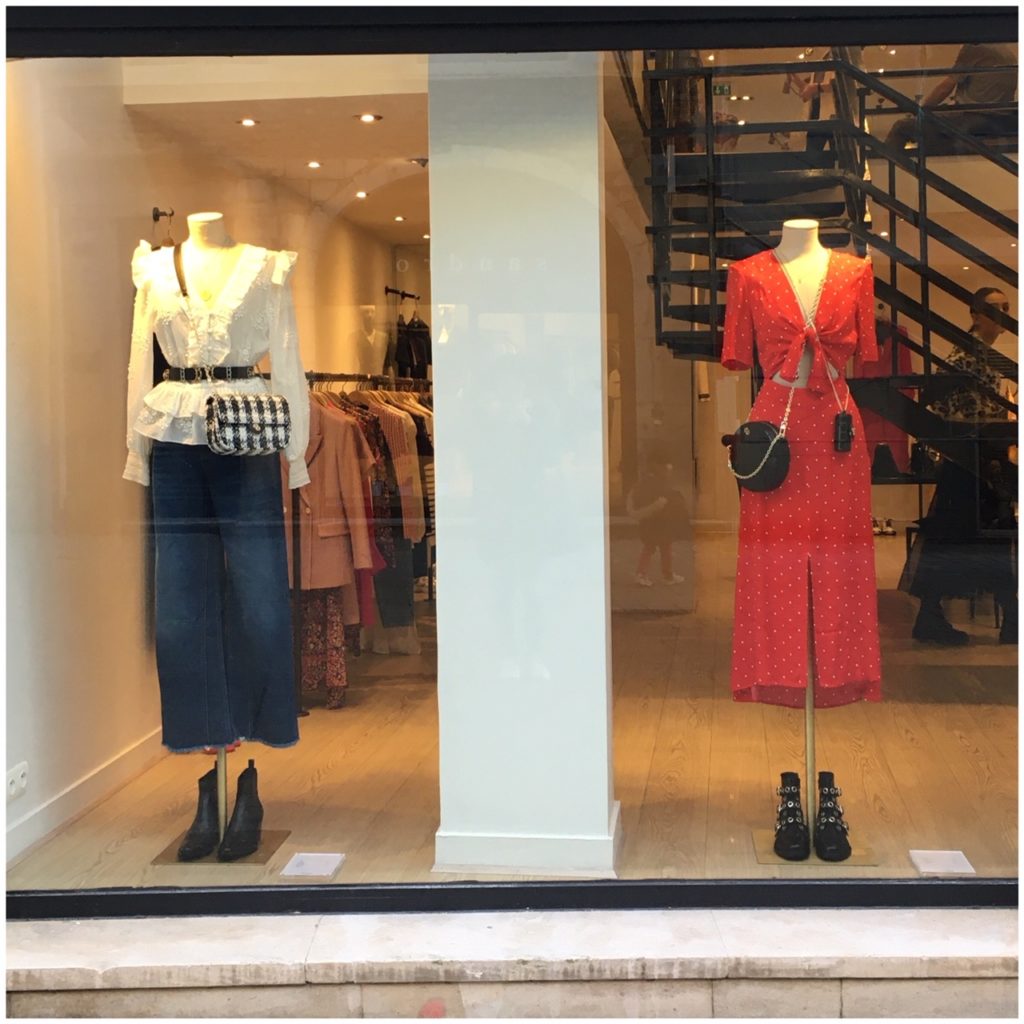 By the way, in France it is so common to wear the cropped jeans or trousers to people of all ages.
Another mama-san worker of England said it's same there too.
Even in winter we can see their ankles exposed to the cold air…
As I am very sensitive to cold, I cannot follow this tendency always, but I still appreciate it actually.
Thanks to these shorter pants, I don't need to get them hemmed and wear them like full length pants 🙂
  Please click here to support us, too!
  ☆ 海外生活ブログ ☆